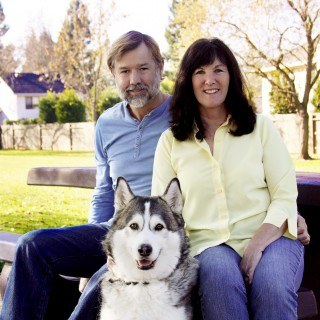 Ronald Holland
Where Experience Matters
Badges
Claimed Lawyer Profile
Q&A
Summary
Ronald W. Holland has been practicing Bankruptcy Law and representing debtors in bankruptcy cases since 1982. He has been the supervising attorney of some of the largest and most prestigious bankruptcy firms in Northern California and is now offering his services directly to consumers and small business at Holland Law Firm.

He has extensive experience representing clients in Bankruptcy actions in Federal court in both the Eastern and Northern Districts of California. Although mostly consumer and small business cases, many of them involved foreclosure and real estate actions, mid-sized businesses, and other complex issues such as dischargeability and asset exemption litigation. Mr. Holland's vast experience also includes such diverse legal fields as business, contracts, and civil litigation. Over the past 35 years, Mr. Holland has filed over 10,000 bankruptcy cases. Helping people with their debts is Mr. Holland's main goal

Mr. Holland was born in Sacramento and has lived in the area most of his life. He is a graduate of UC Davis and of Golden Gate School of Law in San Francisco, where he obtained his Doctor of Jurisprudence degree. Mr. Holland has been a panel speaker at the several seminars including the national convention of the National Association of Consumer Bankruptcy Attorneys. His prior practices included Supervising Attorney at a major bankruptcy firm in the San Francisco Bay area, Senior Attorney at a major Sacramento bankruptcy firm and Bankruptcy Department Managing Attorney at a national firm.

Laurie, Ron's wife, has worked with him in bankruptcy practice since 1985. She is considered to be one of the most knowledgeable, understanding and helpful bankruptcy paralegals ever. Holland Law Firm clients love working with the family team of Ron and Laurie as they work closely together to solve their clients' debt problems. It's a great team with great clients!
Jurisdictions Admitted to Practice
California
9th Circuit
Education
University of California, Davis, School of Law

J.D.
Legal Answers
4 Questions Answered
Q. ch13 debtor filed objection to my class7 claim (civil suit) for complete discharge. what do I file in reply?

A: If you don't have an attorney, you need one now. Find an experienced bankruptcy attorney that handles litigation. An objection to proof of claim like this will be resolved in litigation over whether the other party has a claim. This isn't about whether the claim is "dischargeable" or not, but over whether it is owed. The debtor has to provide the initial proof that the claim isn't valid, then you will have to prove that it is valid. Is this claim really worth $400,000? Is it worth $25,000? Is it worth hiring someone for a (possibly) small percentage of that claim to get paid what the chapter 13 provides? You went through a litigation process in state court and presumably paid someone to help you with that. That attorney may be a good place for a consultation about this to start with. Don't delay or you will have admitted the claim has not value, it will be denied and once this chapter 13 is completed, will be discharged forever.
Q. Husband accumulates debt with payday loans and other forms without my knowledge. How to protect my assets. Can I?

A: In answering the part of your questions about whether your husband's creditors can go after your future estate, the gener answer would be no both in or out of bankruptcy. Unless the creditor obtains a judgment against you, which may be possible, only your husband's community or separate property are involved for collection or or in bankruptcy. This is considerably more to this than just a simple answer though. You and and husband should consult an attorney about this. If he is contemplating another bankruptcy, you should both see an experienced bankruptcy attorney.
A: You should always at least consult with an experienced bankruptcy attorney before filing bankruptcy. I also recommend hiring one that you like to represent you. It is well worth it for the peace of mind knowing that your case was properly handled. The answer to your question is "it depends". It will depend on several factors, including whether you own real property, how much the the car is worth, if you have a loan... For specific information, have a consultation and get exact advice. No one, including me, can give you legal advice online.
Click here to see all answers