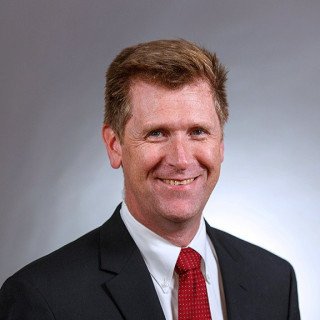 Matthew Morris
I focus my practice exclusively on advising nonprofit organizations.
Claimed Lawyer Profile
Offers Video Conferencing
Q&A
Responsive Law
M.G. Morris Law focuses on one thing: helping nonprofits, their donors, and benefit corporations do more good in the world by preventing and solving their legal problems.

I grew up in the Midwest. After college I flew helicopters in the Navy for ten years before going to law school. I still serve my "one weekend a month" in Fort Worth, Texas. After law school and an appellate clerkship in Indiana, I joined an Indianapolis law firm helping employers navigate employment issues. During an unexpected one-year detour to Afghanistan, I provided advice to the Afghan government on anti-corruption efforts.

After coming home, I served for 11 years as an Assistant United States Attorney, trying cases before juries and arguing appeals. But my favorite part of being a prosecutor was building relationships with my clients, crime victims' advocates, and organizations that advocate for the powerless. After several years of thinking about ways that the legal industry can serve civil society better, I heard the question, "what would you do if you weren't afraid?"

The answer to that question, for me, was to establish a new kind of law firm. M.G. Morris Law, P.C., is a (mostly) virtual and (mostly) paperless firm. We're not small, we're agile: there is no committee that needs to approve taking on new clients or new matters. And using the newest law firm practice management technology, I can scale my efforts in ways that traditional legal practice might not. Inspired by the example of nonprofit lawyers in other states, I have adopted new billing models that move away from the billable hour model and focus on more predictable and cost-effective billing, including subscription services and flat fees, to remove barriers to both value and communication. The billable hour model rewards inefficiency (by me) and discourages communication (by you).

In our personal philanthropic life, my wife Amy and I are involved in animal rescue, blood cancer research, and disaster response.
Business Law

Business Contracts, Business Dissolution, Business Finance, Business Formation, Mergers & Acquisitions, Partnership & Shareholder Disputes
Nonprofits and exempt organizations
FaceTime
Skype
Zoom
GoToMeeting
Microsoft Teams
Rates, Retainers and Additional Information


Most services are offered under either a low, predictable monthly subscription for "outside general counsel" services, or flat fees for "outside counsel" services.
Jurisdictions Admitted to Practice
Indiana
English: Spoken, Written
Spanish: Written
Assistant United States Attorney

United States Department of Justice

-
Advisor

NATO Training Mission Afghanistan

-
Associate

Baker and Daniels LLP

-
Law clerk to the Hon. Michael S. Kanne

United States Court of Appeals for the Seventh Circuit

-
University of Michigan - Ann Arbor

J.D. (2006)
-
Honors:

Cum laude
Georgetown University

B.S.F.S. (1993) | International Politics
-
A Night to Honor Service

Federal Bar Association
Professional Associations
Indiana State Bar

&nbsp# 26510-29

Member
Current
Articles & Publications
Treatment by Chiropractors under the Family Medical Leave Act

Indiana Employment Law Letter
Politics and Work, Part 1: Private Employers
Politics and Work, Part 2: Public Employers

Indiana Employment Law Letter
E-verify With Caution

Indiana Employment Law Letter
Naval Law Review
Michigan Law Review
Use of Accomplice Witnesses in Criminal Investigations and Prosecutions

, Basic Criminal Trial Advocacy Seminar

United States Department of Justice National Advocacy Center
A survey of the particular difficulties of using criminal accomplices in the investigation and trial of criminal cases.
Effect of Child Pornography Trafficking on Victims

, Crimes Against Children, Teens and Women

California State Bar
Employment Document Retention Periods

, Employment Records, Retention, Retrieval, and Destruction

Employment Law Institute
Use of Accomplice Witnesses in Criminal Investigations and Prosecutions

, Basic Criminal Trial Advocacy Seminar

United States Department of Justice National Advocacy Center
13 Questions Answered
Q. Does a president of a condo association have the right to hire and fire employees without board approval?

A: Like almost any good legal question, the answer is "it depends." Generally, an individual person can be given the ability to hire and fire employees without calling for a board vote. But a more specific answer is that you should look at your association's bylaws. Under Maryland law, the "council of unit owners" has ultimate responsibility for conducting the affairs of the condominium. But the council is permitted to delegate its powers to a board of directors or officers. And there are required to be bylaws: "the administration of every condominium shall be governed by bylaws which shall be recorded with the declaration." There are some things that are required to be in your bylaws, including: "whether, and to what extent, the duties of the council of unit owners may be delegated to a board of directors, manager, or otherwise, and specifying the powers, manner of selection, and removal of them." In addition, the bylaws "may" also include "any other provision regarding the management and operation of the condominium." So, in Maryland you have the "council of unit owners" who represent the largest group and includes all unit owners. But you generally don't want every decision to be something that the entire council votes on. Can you imagine if all of the owners had to assemble (with a quorum) to vote on every decision that affected the association? So your bylaws set out the categories of things that are delegated from the council of unit owners and to the board and to the officers. Many such organizations will specify that the board has to vote to make a decision to hire and fire certain key employees, but that other minor positions can be hired and fired by some other person, perhaps (in your case) the president. So, look to your bylaws for the answer to whether, in your case, the president has been delegated the authority to hire and fire. For that matter, look to your bylaws to see whether the board of directors has been delegated that authority. Hopefully not, but it's always possible that your bylaws are missing something that gives that authority to somebody. In that case, the authority to hire and fire might still be sitting with the council, the entire slate of unit owners.
A: The devil is going to be in the details on this, and there are probably dozens of follow-up questions that a nonprofit attorney (which I am) or an intellectual property attorney (which I am not) would ask you. But here are some thoughts. This type of situation often arises when two or more groups or factions both claim to be the person or people who can act on behalf of the organization. Is that what is going on? If so, I would want to take a long look at the organization's bylaws and ask a lot of questions about what has happened to cause this person to go from being a board member sometime in the past to being a former board member now. And do they believe (or say) that they are still authorized to act on behalf of the organization as a board member? Or would they say that they are just pursuing a similar mission now that they have moved on. The approach to take would depend on some of these questions. You say that the person is using the organization's name for personal use. In what way? The worst version of that would be somebody going out and soliciting charitable donations in the name of your organization and diverting the donations to their personal bank account. If that is what seems to be happening, the Missouri Attorney General's Office charity and nonprofit organization section is a good place to file a complaint. There is a link and a phone number on the AG's website. Your issue about access to the domain name involves different questions. How did they do that? Access to the domain name is largely a matter of contract law between the domain registrar and whoever registered the domain name. Did the organization register the domain name, or did a well-intentioned supporter register the domain and now there's a dispute about should be allowed to use it? We would want to talk about the question above: is this a board faction dispute? Beyond the question of a faction issue, plenty of organizations (non-profit and for-profit alike) become victims of some form of domain hijacking. You have used the term "intellectual property" here, and if we're talking about the domain name it may or may not be intellectual property. And the extent of your intellectual property rights in that name will affect things like whether you've taken certain steps to protect that IP. We'd have to chat. Finally, any other intellectual property? Are we talking about copyrighted materials that have been taken and are being used by somebody other then the copyright holder? Or are these trademarks that are being infringed? Depending on what type of IP and how it is potentially being infringed, next steps might include a "DMCA takedown" request or perhaps a lawsuit.
A: A short question that will probably never get you a short answer from a nonprofit lawyer. The IRS calls this "unrelated business income," and the rules about UBI can be pretty complex. Nonprofit lawyers and tax-exempt CPAs spend a lot of time trying to learn and navigate those rules. Let's start with the heart of your question: can a nonprofit sell items at a markup and use the proceeds to advance the mission? Generally, yes. It is not prohibited or illegal for a nonprofit to do that. But, that general "yes" doesn't mean that there won't be consequences, and a complete answer to the question of consequences involves looking at the type of nonprofit, what items it's selling, how frequently, where it gets the items, how much of its revenue comes from the sales, and how the sales are related to its "exempt purpose." First, what's the type of nonprofit? There are different UBI rules for rules for organizations that are covered by 501(c)(7), 501(c)(9), 501(c)(17). But let's use your example of a pet rescue that sells pet supplies. They are probably a 501(c)(3), so the "normal" UBI rules apply, which involve answering the next three questions. Second, is this a "trade or business?" The IRS says that's "any activity carried on for the production of income from selling goods or performing services." So, in your example of selling bandanas and treats, it's a trade or business. Third, is this trade or business "regularly carried on?" This means the IRS wants to know if they are done frequently or continuously, making them similar to (and competing with) for-profit businesses. Fourth, is the income "not substantially related to furthering the exempt purpose of the organization?" It does not matter if the money from the sales is used to further the exempt purpose. What the IRS wants to know is if the sales themselves are part of the mission. In your pet rescue example, the sales of bandanas and treats are not substantially related to the exempt purpose. Here's some other examples: a museum gift shop sells educational books about the subject matter of the museum. Those sales are "substantially related" to the mission of the museum, and they are not UBI. On the shelf next to the books, the same gift shop sells a stuffed animal for children patrons. Those are likely not substantially related, and it's UBI. If it's a "trade or business" that is "regularly carried on" and "not substantially related," then it's UBI. But, finally, there are a bunch of exceptions and carve outs. A big one that would (possibly) apply to your animal rescue example is that the IRS does not consider it UBI for a charity to sell items that were donated to it. So if a company or generous donor gave the bandanas and treats to the nonprofit, it's not UBI to sell them at a mark-up. So, if it's not illegal to sell the items, why are there all these questions? It's because a nonprofit has to pay taxes on its unrelated business income. And, in some cases, if it starts to look like the for-profit "unrelated" business is starting to drown out the non-profit purposes, the IRS might revoke the tax-exempt status of the nonprofit.
View More Answers
›
Toggle tool
There are no recently viewed profiles.
There are no saved profiles.
There are no profiles to compare.