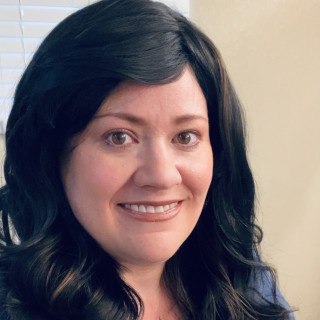 Juliet Piccone
Pet Legal Problems? Call Juliet! It pays to hire an experienced animal attorney
Claimed Lawyer Profile
Offers Video Conferencing
Q&A
Responsive Law
I have represented or provided animal law consultations to hundreds of people over the past 8 years. If you hire me for an initial consultation, I will be thorough and will tell you exactly how I assess your pet legal problem. I do not believe in sugar coating bad news. I have seen and handled so many different types of pet/livestock cases that I have a different perspective from the generalist who dabbles in animal law.
I endeavor to give you as many low-cost options as I can, including do-it-yourself if that is what you can afford. My goal is to help you do the right thing for your pet. During your consultation, we will discuss whether you want to hire me to represent you. If we both agree to move forward with representation, I will draft an engagement agreement for you to review.
Often my consultation will give you the peace of mind or instructions you need to move forward without an attorney. Everything we discussed will remain confidential whether you retain me to represent you or not.
These are some of the legal issues for which I have represented clients or provided legal advice about: Criminal Defense: dog bites, "dangerous dog" designation cases, restricted (banned) breed, animal control violations, etc. (largest area of practice). Civil litigation: custody disputes, replevin (court order of possession for wrongfully held pets), veterinary malpractice, negligence, breach of contact (second largest area of practice). Second opinions for represented individuals. Specialized consultation services/pro hac vice representation to lawyers, including out of state attorneys. Transactional: demand letter, contracts (buyer/breeder, pet adoption from rescue), pet custody agreements. Administrative: Licensure, PACFA compliance, inspections and record keeping. I have also represented disabled individuals in need of assistance animals in housing or in public.
Skype
Zoom
Microsoft Teams
WebEx
Credit Cards Accepted


I require pre-payment; please see my cancellation policy here: https://thepetlawfirm.com/cancellation-policy

Rates, Retainers and Additional Information


I have specialized in this field for eight of my 21 year legal career. When deciding whom to chose for advice, remember the adage "you get what you pay for". My initial consultations start at $250. If retained, my hourly rate starts at $200. Animal Law is considered a specialty because it is both vast and obscure. The field includes any type of legal matter, whether it be criminal, civil, administrative or transactional, that affects the rights, standing and/or welfare of an animal or its guardian or third parties. It is a relatively new area of the law where sparse case and statutory law exists in terms of defining, establishing and protecting the welfare of animals and legal rights and responsibilities of their guardians or owners. As a lawyer who practices animal law exclusively, with a emphasis on protecting pets, I use the tools that the legal system provides to give animals a voice in both the litigation and transactional forums.
Jurisdictions Admitted to Practice
Colorado
Managing Member, Senior Attorney

The Piccone Law Firm LLC dba Colorado Animal Attorneys

- Current
In June 2013 I founded The Piccone Law Firm, LLC dba Colorado Animal Attorneys, with the goal of becoming Colorado's leading expert regarding pet legal issues. I provide compassionate yet aggressive representation to both pet and person, using best interest of animal analysis . I have provided hundreds of initial consultations to individuals, businesses and animal welfare organizations to craft unique solutions and weigh pros and cons of going to court or to trial, and lay out as many different options I can think of for a particular issue. In 1990 when I decided to become a lawyer, I never thought I'd become a criminal defense attorney; but these are some of my most important cases. I defend both pet and person for vicious or dangerous dog cases which could lead to the pet's death at the hands of the government. The next largest category of animal law I handle is civil litigation or negotiating with the opposing party (or insurance company) for custody disputes and liability issues.
Associate Attorney

The Animal Law Center LLC

-
After taking some time off, somewhat disheartened about "the law" and my place in the field, I decided to explore options in animal law. I joined the Animal Legal Defense Fund and was offered an internship with a local animal law practice following a mixer sponsored by ALDF. I worked part time for free or later on for a small stipend so I could learn the field of animal law. During my 10-month internship, I quickly learned that attorneys practicing "animal law" must be fluent with divergent areas of the law. After 10 months I was ready to branch out on my own.
Board Member

Every Creature Counts

-
I was a volunteer board member for a local no-kill pet rescue/high volume spay and neuter clinic. I obtained first hand experience of what animal shelters go through with the pet overpopulation crisis. I assisted with fundraising activities and social media operations.
Associate Attorney

Various insurance defense law firms

-
Prior to 2012 I worked as an insurance defense attorney, litigating property, malpractice, serious injury and death cases. I represented both individuals and companies that had liability insurance coverage for alleged negligence. Later on in my carrier I also represented insurance companies in disputes with their insureds ("bad faith breach of contract being the main complaint"). Since insurance companies hire lawyers for their insureds (the defendants), the cases usually came down to what was the property or the injured or deceased person worth? How much money should be paid to the person or his or her family? Although I empathized with my clients and always defended them vigorously, I did not become a lawyer to save corporations money; I became an attorney to help people and make a difference in society. I did not become a lawyer to reduce an insured's chances of being covered under their paid liability or property policies. I decided to take a break and rethink my career options.
Law clerk to Chief Judge John David Sullivan

Colorado District Court Eighth Judicial District

-
I was then Chief Judge John David Sullivan's law clerk. He presided over felony criminal cases, civil cases and adoption proceedings. He presided over a number of jury trials. Part of my job was to be his bailiff and keep order in the courtroom while simultaneously reviewing motions that had been filed and drafting legal memorandum or proposed orders. All this in the era before the court used laptops, tablets or smart phones, so everything was written by hand until I could go to my office when court was not in session. This was an invaluable experience.
Felony Victim/Witness unit Volunteer

Boulder County Colorado District Attorney office

-
I very much desired to become a criminal prosecutor, so in my senior year at C.U. Boulder I volunteered with the local prosecutor's office in the felony crimes victim witness unit. I became close to several district attorneys, and obtained letters of recommendation for law school.
University of Colorado Law School

J.D. (1999) | Law
-
University of Colorado - Boulder

B.S. (1996) | Political Science
-
Professional Associations
Colorado State Bar

&nbsp# 30934

Member
- Current
PACFA Rule Changes for Petsitters and Rescues

, Hopeful Hound

No Kill Colorado
139 Questions Answered
A: There are usually municipal ordinances that cover this type of habitual behavior, which are usually handled by animal control or code enforcement. If you have am HOA they also probably regulate this. But you'll need proof which means videotaping the act as many times as you can as well as (as gross as it may seem) saving the "evidence" for possible DNA confirmation. Some HOAs require DNA be submitted on file to catch inconsiderate owners who let their pets poop amd don't pick it up. I really DO NOT recommend confronting the owner. That sounds like s really easy way to get shot.
Q. I know someone who habitually kills their own animals, rather than pay for euthanasia. Is there a law against this?

A: Yes, there absolutely are animal cruelty laws that prohibit killing your own pets. State, county ,and municipality. Under Colorado state law, 18-9-201 (2) "Animal" means any living dumb creature, including a certified police working dog, a police working horse, and a service animal as those terms are defined, respectively, in subsections (2.3), (2.4), and (4.7) of this section (2.7) "Euthanasia" means to produce a humane death by techniques accepted by the American veterinary medical association. (3) "Mistreatment" means every act or omission that causes or unreasonably permits the continuation of unnecessary or unjustifiable pain or suffering. animal. (4.5) "Serious physical harm", as used in section 18-9-202, means any of the following: (a) Any physical harm that carries a substantial risk of death; (b) Any physical harm that causes permanent maiming or that involves some temporary, substantial maiming; or (c) Any physical harm that causes acute pain of a duration that results in substantial suffering. 18-9-202. Cruelty to animals - aggravated cruelty to animals - service animals - short title (1) (a) A person commits cruelty to animals if he or she knowingly, recklessly, or with criminal negligence overdrives, overloads, overworks, torments, deprives of necessary sustenance, unnecessarily or cruelly beats, allows to be housed in a manner that results in chronic or repeated serious physical harm, carries or confines in or upon any vehicles in a cruel or reckless manner, engages in a sexual act with an animal, or otherwise mistreats or neglects any animal, or causes or procures it to be done, or, having the charge or custody of any animal, fails to provide it with proper food, drink, or protection from the weather consistent with the species, breed, and type of animal involved, or abandons an animal. (b) Any person who intentionally abandons a dog or cat commits the offense of cruelty to animals. (1.5) (a) A person commits cruelty to animals if he or she recklessly or with criminal negligence tortures, needlessly mutilates, or needlessly kills an animal. (b) A person commits aggravated cruelty to animals if he or she knowingly tortures, needlessly mutilates, or needlessly kills an animal. The penalties range from misdemeanors to up to a class 5 felony so this is no laughing matter. Please try to document sufficient proof and contact the Bureau of Animal Protection within the state department of agriculture. They even have an on line reporting form.
A: You should check your state law to see if shelters have immunity from liability as long as they post a dog as found on their website for whatever the statutorily required time frame. In Colorado where I practice public and private shelters are supposed to hold pets a minimum of 3 days if no ID, and 5 days of ID and are supposed to try to contact the owner if ID is located, which would be the chip. Chips sometimes can't be read, and without knowing what the reason is for not contacting the company (or maybe they will claim they did) hard to determine if there was negligence. But, that's a monetary damages claim against the shelter for the replacement or fair market value of your dog. The person who adopted the dog will be considered a bone fides purchaser for value who innocent of any wrongdoing and will use that as a defense to any replevin claim. And that's if you can even get their information because the shelter likely won't give it out.
View More Answers
›
Toggle tool
There are no recently viewed profiles.
There are no saved profiles.
There are no profiles to compare.