PREMIUM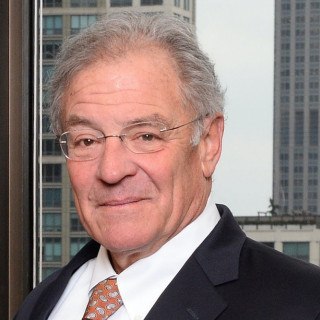 Lawyer Rating and Reviews
Ethics and Professionalism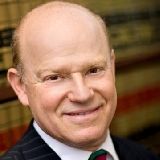 Tom Nathan deserves the highest possible rating given his successes over the past 40 years. Tom has regularly achieved remarkable jury verdicts and settlements. It is well-known that Tom Nathan and his firm have successfully handled some of the most complex medical malpractice cases where his results far exceeded the clients' expectations.
View More
›
Q. How do you know this lawyer?
Current or Former Co-Worker/Colleague
I have known Tom Nathan for more than 30 years. In that time we have worked on many lawsuits together.
Q. In the cases you were involved in with this attorney, which of the following apply?
Tom Nathan and his staff and I have handled many cases together. Most of those cases were dealing medical negligence and birth injury.
Q. When did you work with this lawyer?
We have worked together since about 1980 to the present.
Q. Was this lawyer an effective advocate/counselor and why?
Yes
Tom Nathan is a complete trial lawyer. In the medical malpractice area Tom has a complete grasp and thorough understanding of some of the most complicated fields of medicine. Many of the cases we handled have had intricate medical complications that led to the injury or death of our client. Tom has the extraordinary ability to sort out the hundreds if not thousands of pages of medical records to find and then focus on the single most important piece of the case. As a result, Tom succeeds.
Q. Please rate this lawyer on the following:
Legal Knowledge:
Excellent
Whenever faced with some unusual nuance of law, I turn to Tom Nathan to ask the question. He never fails to answer those questions and provide the guidance needed to succeed. He is keenly familiar with the Illinois Pattern Jury Instructions (Civil), the code of civil procedure and the most current case law.
Legal Analysis:
Excellent
Tom has demonstrated repeatedly his knowledge and practical application of the law. Some say that good facts make good lawyers, but Tom has the ability to apply the law to the most daunting case facts and still prevail.
Communication Skills:
Excellent
Tom has succeeded with juries for more than 40 years. He is able to relay his special knowledge of complicated medical, engineering, chemical and scientific facts to the jury in a way that the unfamiliar can fully understand. That comes perhaps from Tom's early career as a high school teacher.
Ethics and Professionalism:
Excellent
Tom has an impeccable reputation of ethical conduct and in practice is sincere and honest with clients and opposing lawyers. It's a fact that many of Tom's opponents have turned to him for the handling of catastrophic injury cases that they know from opposing him will be well-handled.
Q. For which practice area(s) would you recommend this lawyer?
Catastrophic personal injury and wrongful death cases of all kinds, particularly medical malpractice, trucking injuries and work site injury cases.
Q. Which of the following skills does this lawyer possess?
Appeals
Client Relations
Collaboration
Legal Research
Litigation
Mediation
Negotiation
Oral Argument
Problem Solving
Trials
Q. I would recommend this lawyer to my family and friends
Yes