PREMIUM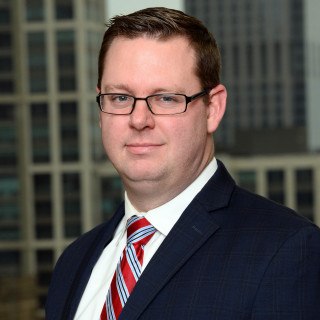 Lawyer Rating and Reviews
Ethics and Professionalism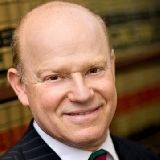 Mark has returned some remarkable results for his clients. He has always provided a sharp focus on each case he has accepted. He is tireless when it comes to handling each and every matter he has taken. He has earned the highest regard from his opponents and other lawyer colleagues who have had the privilege of working with him.
View More
›
Q. How do you know this lawyer?
Current or Former Co-Worker/Colleague
We have worked together on a variety of cases over the last five years.
Q. In the cases you were involved in with this attorney, which of the following apply?
Mark and I have worked together on many complex and challenging medical malpractice lawsuits. I have always been particularly impressed with Mark's ability to reduce a complicated medical issue into an easy to understand and persuasive condensed position. In jury cases, this talent is essential to allow jurors to understand just how a deviation from the standard of care caused the damages to the patient, our client. Mark is able to make jury presentations clear and concise. "Less is more."
Q. When did you work with this lawyer?
For the last five years and presently.
Q. Was this lawyer an effective advocate/counselor and why?
Yes
Mark is extremely hardworking, astute when he faces complicated legal and factual matters and always has a firm handle on how best to solve complicated case issues.
Q. Please rate this lawyer on the following:
Legal Knowledge:
Excellent
In cases where there are legal impediments to proceeding, Mark has quickly come to summarize his legal research opening an avenue to either take the case further or explain to the client why the case has a legal hurdle that may not be overcome.
Legal Analysis:
Excellent
Mark has an ability to grasp the most challenging of legal issues related to the proofs needed in any negligence case. He has a working working knowledge of Illinois civil procedure and the Illinois law on evidence.
Communication Skills:
Excellent
We have worked together on many cases where communication with our clients is always paramount. Mark understands that and quickly and warmly has embraced relationships with our clients. The clients have universally praised Mark for keeping our clients fully apprised of developments in their cases.
Ethics and Professionalism:
Excellent
Mark has always acted in such a way that he fully embraces the high duty lawyers owe to each client, to civility to opposing attorneys and the respect and honesty owed to the judiciary.
Q. For which practice area(s) would you recommend this lawyer?
Catastrophic injury cases for plaintiffs and particularly medical negligence matters.
Q. Which of the following skills does this lawyer possess?
Client Relations
Collaboration
Dispute Resolution
Document Review
Drafting
Emotional Intelligence
Legal Research
Litigation
Mediation
Negotiation
Problem Solving
Project Management
Trials
Q. I would recommend this lawyer to my family and friends
Yes