PREMIUM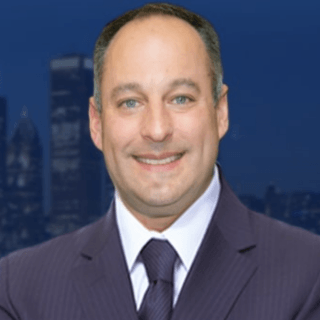 Lawyer Rating and Reviews
Ethics and Professionalism
I give David Freidberg a top rating as a criminal attorney in Chicago and Cook County. As a fellow lawyer and a competitor of David, I often get calls from prospective clients who are looking for a criminal defense attorney. It is common that a person will call and tell me they are trying to decide between David and myself. I of course hope to earn the business but I always have to tell prospective clients that you can't go wrong with David. He will work hard for his clients to get results.
View More
›
Q. How do you know this lawyer?
Current or Former Co-Worker/Colleague
I have known David Freidberg for many years. We first me when we had co-defendants on a criminal case.
Q. In the cases you were involved in with this attorney, which of the following apply?
Different Client, Same Side of Case
On the case that I met David, we each represented a defendant in a criminal case. The prosecutor was the opponent. David and I worked together on negotiating an excellent outcome for our respective clients.
Q. When did you work with this lawyer?
I have worked with David on several cases over the last 12-13 years.
Q. Was this lawyer an effective advocate/counselor and why?
Yes
David Frediberg is a very effective attorney. He knows how to talk to both Judge's and prosecutors. I have had the opportunity to observe him with clients. He treats them with great respect and communicates in a way that makes them feel comfortable.
Q. Please rate this lawyer on the following:
Legal Knowledge:
Excellent
I have come to know David and have found him to be a very good lawyer. He always seems to be up on the latest changes to Illinois law. He is always prepared.
Legal Analysis:
Excellent
Over the years, David Freidberg and I have often discussed cases to assist each other in forming a winning strategy. He knows how to break down a case very well and has good ideas.
Communication Skills:
Excellent
David is an excellent communicator. This is probably his strongest skill. He knows how to handle everyone from Judge's to prosecutors.
Ethics and Professionalism:
Excellent
David is a very ethical lawyer. I have found him to be very honest.
Q. For which practice area(s) would you recommend this lawyer?
I would recommend David Freidberg for criminal cases in Cook County. He has a very good reputation for getting results for his clients.
Q. Which of the following skills does this lawyer possess?
Emotional Intelligence
Legal Research
Legal Writing
Litigation
Negotiation
Oral Argument
Trials
David is a well rounded criminal defense attorney. He has the skills and personality to get results for his client in serious matters.
Q. I would recommend this lawyer to my family and friends
Yes