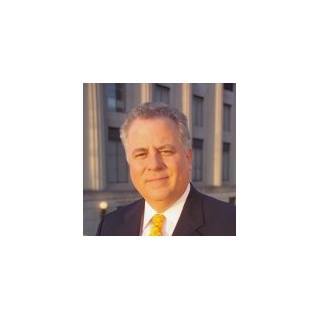 Lawyer Rating and Reviews
Ethics and Professionalism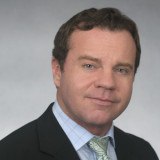 Tenacious. Aggressive. Energetic. Intelligent. Rob McKinney is a successful lawyer, in no small part because he loves what he does: the practice of law by helping clients who hire him.
View More
›
Q. How do you know this lawyer?
Current or Former Co-Worker/Colleague
Friend
I know Rob McKinney through the National College for DUI Defense, in addition to Rob being a prominent lawyer in a border state (Tennessee) next to my own.
Q. In the cases you were involved in with this attorney, which of the following apply?
Recently, Rob assisted a client of mine, in my state, by personally visiting and obtaining some critical records from a court in the State of Tennessee that he regularly appears in. These documents date back nearly 2 decades ago, and me being a Mississippi licensed lawyer who isn't familiar with Tennessee procedures, I found myself having great difficulty in trying to pinpoint exactly where to go, who to speak with, etc.. However, Rob was instrumental in resolving this step in the case.
Q. When did you work with this lawyer?
2020, and various other times over the last several years.
Q. Was this lawyer an effective advocate/counselor and why?
Yes
"Effective advocate/counselor," is an UNDERSTATEMENT of Rob's skills and experience. He is superbly effective.
Q. Please rate this lawyer on the following:
Legal Knowledge:
Excellent
His experience and involvement in advanced training (e.g., continuing legal education (CLE) and seminars) speaks for itself.
Legal Analysis:
Excellent
My discussions with Rob over the years - whether by telephone or email - have made it plainly obvious that he breaks down legal problems with surgical precision. His clients are well served by the intensive thought process that he applies in cases.
Communication Skills:
Excellent
He communicates clearly, and timely, with important information.
Ethics and Professionalism:
Excellent
Rob McKinney has exhibited impeccable professionalism in all of my work with him.
Q. For which practice area(s) would you recommend this lawyer?
Criminal defense, especially DUI & drug related offenses.
Q. Which of the following skills does this lawyer possess?
Appeals
Client Relations
Collaboration
Document Review
Drafting
Emotional Intelligence
Financial Literacy (handling client funds)
Legal Research
Legal Writing
Litigation
Negotiation
Oral Argument
Problem Solving
Project Management
Trials
Use of Technology
Other
Q. I would recommend this lawyer to my family and friends
Yes