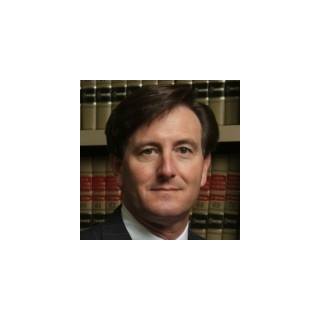 Mr Joseph P Griffith Jr
Antitrust, Broker Fraud, Business Law...
South Carolina
Summary
The Joe Griffith Law Firm, LLC is proud to serve the people of South Carolina and the United States in a wide variety of Personal Injury, White Collar Criminal Defense, and Business Litigation matters. When you retain the Joe Griffith Law Firm, LLC for legal representation, you will have a team of attorneys dedicated to protecting your rights while helping to ensure the results you deserve. We aim to make our clients feel like a special part of our litigation team.

The Personal Injury lawyers of the Joe Griffith Law Firm, LLC have represented numerous individuals who have been seriously injured as well as the estates of those who have died as the result of someone else's negligence. For many, just the thought of calling a Personal Injury law firm makes them nervous. Rest assured, whatever legal problem you have, our South Carolina Personal Injury attorneys are here to help you through them. Our law firm represents plaintiffs against insurance companies, trucking companies, discriminating employers, government agencies, hospitals, nursing homes, consumer product manufacturers, pharmaceutical companies and other negligent organizations and individuals. From SUV rollovers to aviation accidents, medical malpractice to automobile accidents, logging truck accidents, 18 wheeler accidents, truck-car accidents, spine injuries to pharmacy negligence, workers compensation to defective products, our firm handles a broad array of Personal Injury and Wrongful Death cases. Joseph P. Griffith, Jr. has received designation as a South Carolina Super Lawyer for personal injury litigation, and is a Lifetime Member of both the Million Dollar Advocates Forum and the Multi-Million Dollar Advocates Forum. In 2007, our firm won the second highest jury verdict in all of South Carolina, winning almost $4,000,000 for our client. With our law firm on your side, you and your loved ones are in good hands when calamity strikes.

If you have been charged with a White Collar Crime in South Carolina, contact the Joe Griffith Law Firm, LLC. Alleged White Collar Crimes are often complex in nature -- they usually involve a mass of documents and numerous complicated legal and factual issues. As a former federal prosecutor who has litigated nearly 30 federal court trials, top-rated attorney Joseph P. Griffith, Jr. focuses the great majority of his practice on federal White Collar Criminal defense. He has handled a wide range of White Collar Criminal cases, with particular emphasis on antitrust crimes, aiding and abetting, bank fraud, bankruptcy fraud, breach of trust, bribery, child pornography, corporate fraud, criminal conspiracy, defense contractor fraud, embezzlement, environmental crimes, false claims act (FCA), foreign corrupt theft, trade practices, government fraud, health care fraud, internet fraud, mail fraud, medicare fraud, medicaid fraud, mortgage fraud, ponzi scheme fraud, public corruption, tricare fraud, wire fraud, securities fraud, sex crimes,stock fraud and tax fraud and tax evasion crimes. Joseph P. Griffith, Jr. has received Martindale-Hubbell's highest AV rating, is a member of the Bar Register of Pre-eminent Lawyers, and has been chosen one of the Best Lawyers in America. He has the experience to adroitly guide you or your company through the difficult process of a White Collar criminal investigation, and, if necessary, forcefully litigate your defense in the event of a prosecution.

The Business Litigation attorneys of the Joe Griffith Law Firm, LLC are problem solvers who encourage open communication and teamwork with our clients. When engaged to represent a client in business dispute litigation, our first task is to determine what goals and interests are truly vital to the client. We then diligently explore all factual and legal aspects of the case so we can confidently provide the client a realistic assessment of litigation risks, options and anticipated results in order to enable the client to make an informed business judgment on how best to proceed. We have successfully represented public and private companies, non-profit organizations and individual businessmen and entrepreneurs in a wide variety of litigated business controversies, including breach of contract, qui tam, whistleblower, false claims cases, whistleblower protection/retaliation, civil fraud, medical fraud, unfair trade practices, stock fraud, securities fraud, breach of fiduciary duty, insider trading, commodities fraud, stock option fraud, accounting fraud, partnership fraud, investment fraud.

The Joe Griffith Law Firm, LLC maintains offices in Mount Pleasant and Charleston, South Carolina, and we represent clients from all over the state and nation. With almost 30 years of legal experience in federal and state courts, we are here to assist you. Client satisfaction is our number one goal.

We serve the following South Carolina (SC) counties: Abbeville County, Aiken County, Allendale County, Anderson County, Bamberg County, Barnwell County, Beaufort County, Berkeley County, Calhoun County, Charleston County, Cherokee County, Chester County, Chesterfield County, Clarendon County, Colleton County, Darlington County, Dillon County, Dorchester County, Edgefield County, Fairfield County, Florence County, Georgetown County, Greenville County, Greenwood County, Hampton County, Horry County, Jasper County, Kershaw County, Lancaster County, Laurens County, Lee county, Lexington County, Marion County, Marlboro County, McCormick County, Newberry County, Oconee County, Orangeburg County, Pickens County, plea agreement, Richland County, Saluda County, Spartanburg County, Sumter County, Union County, Williamsburg County.

The Joe Griffith Law Firm serves the following South Carolina towns, municipalities and cities:

Adams Run, Aiken, Alcolu, Allendale, Anderson, Andrews, Arcadia, Awendaw, Aynor, Ballentine, Bamberg, Barnwell, Batesburg, Bath, Beaufort, Beech Island, Belton, Bennettsville, Bethera, Bethune, Bishopville, Blacksburg, Blackstock, Blackville, Blair, Blenheim, Bluffton, Blythewood, Boiling Springs, Bonneau, Bowling Green, Bowman, Bradley, Branchville, Brunson, Buffalo, Cades, Calhoun Falls, Camden, Cameron, Campobello, Canadys, Carlisle, Cassatt, Catawba, Cayce, Centenary, Central, Chapin, Chappells, Charleston, Charleston Afb, Cheraw, Chesnee, Chester, Chesterfield, Clarks Hill, Clearwater, Clemson, Cleveland, Clifton, Clinton, Clio, Clover, Columbia, Conestee, Converse, Conway, Coosawhatchie, Cope, Cordesville, Cordova, Cottageville, Coward, Cowpens, Crocketville, Cross, Cross Anchor, Cross Hill, Dale, Dalzell, Darlington, Daufuskie Island, Davis Station, Denmark, Dillon, Donalds, Dorchester, Drayton, Due West, Duncan, Early Branch, Easley, Eastover , Edgefield, Edgemoor, Edisto Island, Effingham, Ehrhardt, Elgin, Elko, Elliott, Elloree, Enoree, Estill, Eutawville, Fair Play, Fairfax, Fairforest, Fingerville, Florence, Folly Beach, Fork, Fort Lawn, Fort Mill, Fountain Inn, Furman, Gable, Gadsden, Gaffney, Galivants Ferry, Garnett, Gaston, Georgetown, Gifford, Gilbert, Glendale, Gloverville, Goose Creek, Gramling, Graniteville, Gray Court, Great Falls, Greeleyville, Green Pond, Green Sea, Greenville, Greenwood, Greer, Gresham, Grover, Hamer, Hampton, Hardeeville, Harleyville, Hartsville, Heath Springs, Hemingway, Hickory Grove, Hilda, Hilton Head Island, Hodges, Holly Hill, Hollywood, Honea Path, Hopkins, Horatio, Huger, Inman, Irmo, Islandton, Isle Of Palms, Iva, Jackson, Jacksonboro, Jamestown, Jefferson, Jenkinsville, Joanna, Johns Island, Johnsonville, Johnston, Jonesville, Kershaw, Kinards, Kingstree, La France, Ladson, Ladys Island, Lake City, Lake View, Lamar, Lancaster, Lando, Landrum, Lane, Langley, Latta , Laurens, Leesville, Lexington, Liberty, Liberty Hill, Little Mountain, Little River, Little Rock, Lobeco, Lockhart, Lodge, Long Creek, Longs, Loris, Lowndesville, Lugoff, Luray, Lydia, Lyman, Lynchburg, Manning, Marietta, Marion, Martin, Mauldin, Mayesville, Mayo, Mc Bee, McClellanville, Mc Coll, Mc Connells, Mc Cormick, Miley, Minturn, Modoc, Moncks Corner, Monetta, Montmorenci, Moore, Mount Carmel, Mount Croghan, Mount Pleasant, Mountain Rest, Mountville, Mullins, Murrells Inlet, Myrtle Beach, Neeses, Nesmith, New Ellenton, New Zion, Newberry, Newry, Nichols, Ninety Six, Norris, North, North Augusta, North Charleston, North Myrtle Beach, Norway, Okatie, Olanta, Olar, Orangeburg, Pacolet, Pacolet Mills, Pageland, Pamplico, Parksville, Patrick, Pauline, Pawleys Island, Peak, Pelion, Pelzer, Pendleton, Pickens, Piedmont, Pineland, Pineville, Pinewood, inopolis, Plum Branch, Pomaria, Port Royal, Prosperity, Rains, Ravenel, Reevesville, Reidville, Rembert, Richburg, Richland , Ridge Spring, Ridgeland, Ridgeville, Ridgeway, Rion, Rock Hill, Roebuck, Round O, Rowesville, Ruby, Ruffin, Russellville, Saint George, Saint Helena Island, Saint Matthews, Saint Stephen, Salem, Salley, Salters, Saluda, Sandy Springs, Santee, Sardinia, Scotia, Scranton, Seabrook, Sellers, Seneca, Sharon, Shaw A F B, Sheldon, Silverstreet, Simpsonville, Six Mile, Slater, Smoaks, Smyrna, Society Hill, Spartanburg, Springfield, Starr, Startex, State Park, Sullivans Island, Summerton, Summerville, Sumter, Sunset, Swansea, Sycamore, Tamassee, Tatum, Taylors, Tigerville, Tillman, Timmonsville, Townville, Travelers Rest, Trenton, Troy, Turbeville, Ulmer, Una, Union, Van Wyck, Vance, Varnville, Vaucluse, Wadmalaw Island, Wagener, Walhalla, Wallace, Walterboro, Ward, Ware Shoals, Warrenville, Waterloo, Wedgefield, Wellford, West Columbia, West Union, Westminster, Westville, White Rock, White Stone, Whitmire, Williams, Williamston, Williston, Windsor, Winnsboro, and Woodruff.
Practice Areas
Antitrust
Broker Fraud
Business Law
Construction Law
Criminal Law
DUI & DWI
Elder Law
Environmental Law
Health Care Law
Medical Malpractice
Products Liability
Securities Law
Tax Law
Workers' Compensation
Additional Practice Areas
Bank Fraud
Car Accidents
Child Pornography-Obscenity Charges
Dog-animal bites
False Claims Act
Federal Tort Claims Act
FTCA
General Civil
Health Care Fraud
Insurance Bad Faith
Medicaid Fraud
Medicare Fraud
Military Hospital Negligence
Personal Injury
Qui Tam
Stock Fraud
Tax Fraud and Evasion
Tractor trailer accidents
Truck Accidents
Whistleblower
White Collar Criminal Defense
Fees
Free Consultation


Initial Consultation is Free.

Contingent Fees


On all personal injury cases. No attorney's fees are paid unless there is a recovery.

Rates, Retainers and Additional Information


Hourly Rates on non-personal injury cases are available.
Jurisdictions Admitted to Practice
South Carolina
Professional Experience
Member - Partner

Joe Griffith Law Firm, LLC

-
Trial Attorney, founding member of Joe Griffith Law Firm, LLC. Focuses on three general areas of litigation: White Collar Criminal Defense, Personal Injury, and Business Disputes including Qui Tam or Federal False Claims Act Fraud cases.
Assistant United States Attorney

United States Department of Justice

-
A federal prosecutor for the United States Attorney's Office for the District of South Carolina.
Partner

Ailstock and Griffith

-
Partner in private practice.
Education
University of North Carolina - Chapel Hill

B.A
University of South Carolina
Awards
South Carolina Super Lawyers
Chosen for South Carolina Super Lawyers.
Martindale-Hubbell
This is the highest rating a lawyer can be given by the prestigious Martindale-Hubbell attorney rating company.
Avvo
This is the highest attorney rating given by AVVO, a prestigious lawyer rating service.
Martindale-Hubbell
This is a select attorney award for the prestigious Martindale-Hubbell lawyer rating service given to less than 10% of practicing lawyers.
Million Dollar Advocates
Joe Griffith is a Life Member of the prestigious Million Dollar Advocates Forum which is only awarded to attorneys who have won a case in excess of $1,000,000.
Best Lawyers in America

Best Lawyers in America
Million Dollar Advocates
Joe Griffith is a Life Member of the prestigious Multi-Million Dollar Advocates Forum which is only awarded to attorneys who have won a case in excess of $2,000,000.
The American Trial Lawyers Association
Joe Griffith is recognized as one of South Carolina's Top 100 Trial Lawyers by the prestigious American Trial Lawyer Association.
Professional Associations
South Carolina State Bar

Member
- Current
Publications
Articles & Publications
South Carolina Bar