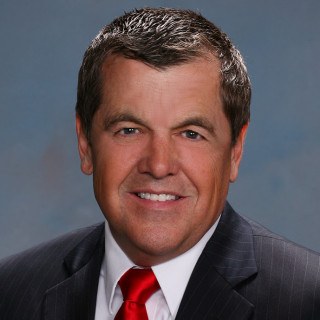 Lawyer Rating and Reviews
Ethics and Professionalism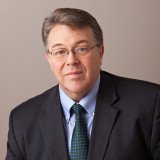 As I mentioned above, I have known Kent for roughly 17 years. He has always strives to do his best work for his clients and will research the answers. He is professional in all he does and his integrity both in his professional life and personal life have be excellent.
View More
›
Q. How do you know this lawyer?
Current or Former Co-Worker/Colleague
Friend
Kent and I worked in the Bonneville Prosecuting Attorney's Office and I have observed his work since then and have sought his advice and counsel since then.
Q. In the cases you were involved in with this attorney, which of the following apply?
When we worked at the Prosecutor's Office we both represented the citizens of the State of Idaho. Further since then I have kept in contact and asked him questions on legal matters.
Q. When did you work with this lawyer?
1993-1995 and since that date I have maintained contact.
Q. Was this lawyer an effective advocate/counselor and why?
Yes
Kent was very dedicated to his work as a prosecutor. Since then I am familiar with his work and have sought his advice, which has been good advice.
Q. Please rate this lawyer on the following:
Legal Knowledge:
Excellent
Kent has lectured in the area of wills and estates. He has given good advice to me.
Legal Analysis:
Excellent
I have sought Kent's legal advice many times and he has always given me through well reasoned and analyzed advice. I know he is respected by his peers in his practice area.
Communication Skills:
Excellent
Kent has always explained legal issues very clearly to me when I have sought his guidance. In his work at the Prosecutor's Office he was very clear in his directions. Kent recently finished a term as Idaho Bar President and his articles in the Advocate were very clear and well written.
Ethics and Professionalism:
Excellent
Kent has always shown the up most integrity both in his work and his personal life. He recently finished a term as Idaho Bar President.
Q. For which practice area(s) would you recommend this lawyer?
Business Law and torts
Q. Which of the following skills does this lawyer possess?
Appeals
Business Advising
Client Relations
Dispute Resolution
Legal Research
Legal Writing
Negotiation
Problem Solving
Other
Q. Please provide any additional comments about this lawyer
I have known Kent for roughly 17 plus years. I know him to be a diligent in the work he performs for clients and to due through research on the issues before him.
Q. I would recommend this lawyer to my family and friends
Yes