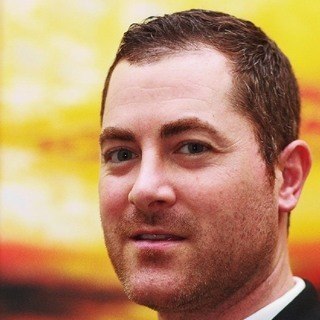 Ethics and Professionalism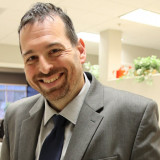 If you want the most competent representation you can get, Hire Justin Mishkin. Mr. Mishkin's substantial legal knowledge, paired with the resources of Integrity Law group is the way to go.
View More
Q. How do you know this lawyer?
Classmate at Law School
Friend
I went to law school with Justin Mishkin, and have maintained a friendship with him since that time.
Q. In the cases you were involved in with this attorney, which of the following apply?
Represented Me or My Company
While I haven't had a case with Justin as we practice in different jurisdictions, I have come to him on many occasions seeking both legal advice and second opinions when I find myself questioning my own conclusions. His extensive knowledge of bankruptcy law and estate planning (amongst other areas of the law) make him an invaluable asset and his willingness to help make him a great friend.
Q. When did you work with this lawyer?
Mr. Mishkin has provided me with accurate and worthwhile legal advice on many occasions where I sought out his professional opinion.
Q. Was this lawyer an effective advocate/counselor and why?
Yes
Mr. Mishkin is fair and compassionate with his clients, while at the same time he zealously represents their interests. His professionalism and candor are unquestionable and his results and reviews speak for themselves.
Q. Please rate this lawyer on the following:
Legal Knowledge:
Excellent
Mr. Mishkin's years of experience on a multitude of legal subjects is immediately apparent for anyone seeking his counsel.
Legal Analysis:
Excellent
Justin's knowledge of the law come from his extensive practice history. His ability to navigate legal minefields and anticipate problems before they come up are some of the best I've come across.
Communication Skills:
Excellent
In my experience, Mr. Mishkin is strait forward. He'll tell you exactly what you need to hear, however he does so in a manor that is neither off-putting nor disheartening. You'll know If one of your legal goals or positions is achievable from the get go, and if not, what your alternatives are.
Ethics and Professionalism:
Excellent
In all the years I've known Justin, I've never had any reason to question his professionalism or dedication to his clients and the court.
Q. For which practice area(s) would you recommend this lawyer?
Estate Planning, Consumer and Business Bankruptcy, International Law, Real Estate Law, Litigation, Family Law, Personal Injury, and Landlord Tenant rights.
Q. Which of the following skills does this lawyer possess?
Appeals
Arbitration
Business Advising
Client Relations
Collaboration
Dispute Resolution
Document Review
Drafting
Emotional Intelligence
Financial Literacy (handling client funds)
Legal Research
Legal Writing
Litigation
Mediation
Negotiation
Oral Argument
Problem Solving
Pro Bono and Community Services
Project Management
Transactions
Trials
Use of Technology
Q. I would recommend this lawyer to my family and friends
Yes