PREMIUM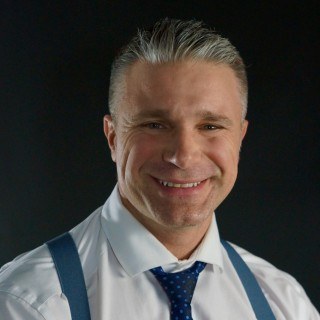 Personal Injury, Workers' Compensation, Social Security Disability
Minnesota
Review This Lawyer
Ethics and Professionalism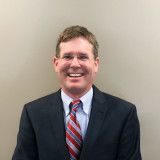 Jerry Sisk is an excellent attorney. Bright, energetic and talented — he possesses the willingness to try cases when necessary – balance by the discernment to resolve disputes amicably where appropriate. Guided by a good moral compass and possessing a solid set of technical skills, Jerry provide superb representation for his clients. He is also very active in the local Bar Association. And he presents and various seminars and periodically writes for various regional legal publications.
View More
Q. How do you know this lawyer?
Current or Former Co-Worker/Colleague
Attorney Sisk and I have worked together since 2009.
Q. In the cases you were involved in with this attorney, which of the following apply?
Same Client
Opposing Client
Before coming to work at my law firm, attorney Sisk and I had cases against one another.
Q. When did you work with this lawyer?
JAN 2009 to present.
Q. Was this lawyer an effective advocate/counselor and why?
Yes
Attorney Sisk is an excellent Worker's Compensation attorney. He's bright, energetic and talented.
Q. Please rate this lawyer on the following:
Legal Knowledge:
Excellent
Attorney Sisk possesses an excellent grasp of the complex Minnesota Worker's Compensation laws.
Legal Analysis:
Excellent
He possesses excellent analytic skills. These are demonstrated in both the courtroom and in interactions with clients as he seeks to solve their legal problems.
Communication Skills:
Excellent
Attorney Sisk excels as a communicator, whether he is communicating with a client, presenting at a seminar, advocating at a hearing or arguing a case on appeal.
Ethics and Professionalism:
Excellent
Attorney Sisk is highly ethical. He has volunteered on the ethics panel for the Anoka county bar association.
Q. For which practice area(s) would you recommend this lawyer?
Minnesota Worker's Compensation law and Social Security.
Q. Which of the following skills does this lawyer possess?
Appeals
Client Relations
Dispute Resolution
Document Review
Drafting
Emotional Intelligence
Legal Research
Legal Writing
Litigation
Mediation
Negotiation
Oral Argument
Problem Solving
Pro Bono and Community Services
Trials
Use of Technology
Q. I would recommend this lawyer to my family and friends
Yes