PREMIUM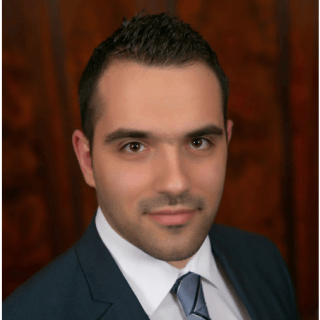 Employment Law
New York, Texas, Federal Northern, Eastern, Western & Southern District of Texas
Review This Lawyer
What Clients Are Saying
7 Recommend
Candis W.
Recommends
March 4, 2022
A lawyer dedicated to resolving the issue....
After reading stellar reviews, decided to reach out to Rob Wiley law firm and seek advice regarding concerns with my POE. Very glad to have met Fadi Yousef. From initial consultation to our very last conversation, he was assuring, calm and assertive. I was especially impressed with his attention to detail and willingness to communicate every step of the process with me. He was able to resolve my case fairly quickly, resulting in less stress during a difficult time. His professionalism and
compassion is the reason I would refer him to any of my friends or colleagues.
View More
Douglas R.
Recommends
January 23, 2022
You Want The Best?
I had the pleasure of working with Fadi for my litigation. Fadi was very knowledgable of the process. We had many conversations of what to expect; and how to navigate the complicated seas and support our case with facts. The opposing side would try to distract with items that had no bearing on the case, and Fadi would direct the case back to the facts at hand. Aside from being a great attorney, he was genuinely kind. We build a friendship I hope that lasts for years to come. If I have to
go through this type of situation again, I will use Fadi - by name, again. I would recommend him to any my personal and professional friends due to his unique character and knowledge of how the system.
View More
D. K.
Recommends
September 15, 2021
Professional Dealing with Mr. Fadi yousef (Attorney) it wasn't a long process at all, I would recommend anyone needing legal help to contact Rob wiley law firm. He answered all my questions with professional, it didn't take long to get everything processed and settled within a timely matter.
Santiago G.
Recommends
July 28, 2021
Fantastic help and guidance Fantastic help and guidance. Fadi has been a leader in a negation that lasted ~10 months. He always brought his expertise to the table and influenced internal and external stakeholders to reach the best approach. Thank you for all the support and engagement at all times.
D. M.
Recommends
July 14, 2021
Fadi Yousef was able to obtain a settlement for me Fadi Yousef was able to obtain a settlement for me he was very professional put me at ease discussed everything in detail with me and went over our case I would give him a 10 out of a 10 rating he was also very kind and concerned about me and my issues that led to me obtaining him
H. D.
Recommends
February 8, 2021
Settled with care and without Lawsuit
I reached out to Rob Wiley, P.C. because of their track record and specialization in Employment Law. After submitting my information/details regarding my potential wrongful termination case, I received the law firm's response within 24 hours. I was then scheduled for a consultation with Mr. Fadi Yousef. Mr. Yousef is a professional in every sense of the word. I walked into our initial consultation nervous and emotional but came out of our meeting feeling confident, informed, and less
anxious. Everything was laid out to me, verbally and in writing. The costs, the process, pros, and cons were all discussed in detail. Mr. Yousef is exceptionally competent, intelligent, empathetic, and thorough. Mr. Yousef not only took the time to listen during the initial consultation, but he continued to be informative and supportive during the entire seven-month duration of negotiations with the opposition. I noticed Mr. Yousef's professionalism throughout the entirety of being his client. Most notably, I witnessed this during mediation, where he always stated the facts. Despite being bombarded with negativity from the opposition, Mr. Yousef held his composure even in the most uncomfortable situations. We were able to settle with my former employer without having to file a lawsuit. I trusted Mr. Yousef to make the right decisions. He always asked for my thoughts, but I knew that he was well informed, so I allowed him to give me advice on what the next steps should be, and he did so successfully and with more progression each time. There was never an instance where I didn't know what was going on in our case, Mr. Yousef's dedication, transparency, and support helped us not only achieve a settlement, but he gave me piece of mind during a very personally vulnerable time. I would imagine that a significant amount of individuals reading these reviews are prospective clients. In a situation that you may feel embarrassed, vulnerable, angry, emotional, unsure, and anxious, I can wholeheartedly recommend Mr. Fadi Yousef to provide you the results and closure you desire to achieve, both monetarily and emotionally. I finally feel closure thanks to Mr. Yousef and Rob Wiley, P.C. Thank you for your dedication and ability to resolve my case completely to both parties' satisfaction.
View More
L. Morales
Recommends
November 11, 2020
Excellent Lawyer for unemployment appeal
I highly recommend Fadi Yousef. I had an unemployment issue that went to appeal. During my initial consultation with Fadi, he was very patient with me as I described the issue. He has an excellent handle on the unemployment process. He felt I had a strong enough case that I may not need representation. I so appreciated that honesty. I felt more comfortable hiring him for the appeal hearing. Prior to the hearing he talked me through how it worked and reviewed possible questions. During
the hearing, Fadi steered me to some points that needed to be brought to attention and entered a prior case that backed up mine into evidence. All of this, I feel, helped me win my case. I would highly recommend Fadi Yosef. Highly competent, honest, patient, professional. I also felt the price I paid was very reasonable. You'll be well satisfied with Fadi by your side in a court of law when you only have one opportunity with a judge.
View More