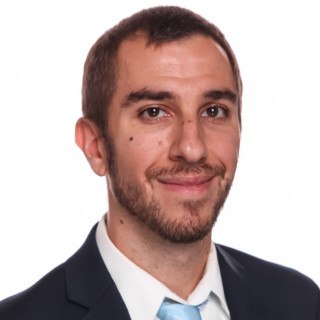 Ethics and Professionalism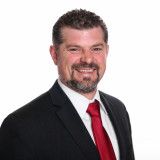 After two years of working with Ehud on a daily basis, I recommend this attorney without reservation for the fields specified above.
View More
Q. How do you know this lawyer?
Current or Former Co-Worker/Colleague
Ehud and I have worked together for the past two years on a variety of employment, personal injury and civil rights issues and cases.
Q. In the cases you were involved in with this attorney, which of the following apply?
Ehud has been invaluable to me as the first point of contact for potential clients and my right hand with current clients.
Q. When did you work with this lawyer?
January 2018 to the present.
Q. Was this lawyer an effective advocate/counselor and why?
Yes
Ehud is a newly barred lawyer but he came under my employ with years of experience working with employment and labor issues. Since working for me, he has quickly learned new subject matter, demonstrated effective communication with potential and current clients, and is always willing to listen, learn and help our clients win.
Q. Please rate this lawyer on the following:
Legal Knowledge:
Excellent
Ehud knows employment, civil rights and personal injury law. He's also a quick study of things he does not. His research and fact finding and analyzing skills are excellent.
Legal Analysis:
Excellent
Ehud has helped me see angles of legal issues I did not see which benefit our clients and our mutually evolving professional development.
Communication Skills:
Excellent
I have been told repeatedly that Ehud breaks down complex legal issues in a no nonsense manner. He is polite, direct and compassionate. Ehud has extremely high emotional intelligence which allows him to connect with people, including his adversaries. He models what should be the mantra of most lawyers: learn to disagree without being disagreeable.
Ethics and Professionalism:
Excellent
I have been in situations with Ehud where our ethics have been tested to the max. I can say without reserve that he holds true to himself and does what is best for his clients and the legal profession.
Q. For which practice area(s) would you recommend this lawyer?
Employment, Personal Injury and Civil Rights.
Q. Which of the following skills does this lawyer possess?
Appeals
Arbitration
Business Advising
Client Relations
Collaboration
Dispute Resolution
Document Review
Drafting
Emotional Intelligence
Financial Literacy (handling client funds)
Legal Research
Legal Writing
Litigation
Mediation
Negotiation
Oral Argument
Problem Solving
Pro Bono and Community Services
Project Management
Trials
Use of Technology
Q. I would recommend this lawyer to my family and friends
Yes