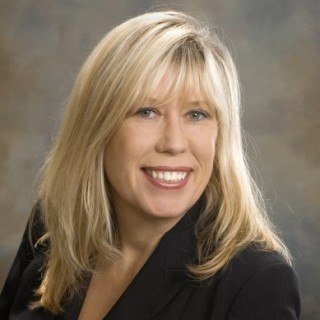 Dennise Suzanne Henderson
Law Office of Dennise Henderson
Ms. Henderson has been representing clients in criminal and juvenile cases since 1997. Her clients have been found not guilty on all counts in over half of her trials. The focus is always to understand the personal needs of the client (obtaining employment in the future, licensing, how the case impacts the client personally, professionally, legally and emotionally.) Often times success is gauged in reducing time,protecting the client's record for the future (avoiding strikes, priors, prison) and looking at alternative sentences.

The approach to criminal defendants in most counties in California is very impersonal and often times unbending. The legislature has limited many of the protections that were once afforded people accused of a crime. They allowed themselves to be influenced by fear and a corrections model. Many of our clients today pled guilty to a strike, either as a very young person or when they were juveniles not knowing the affect it would have in the future. Those strikes are alleged on most complaints to encourage you to plead,increase the penalty, and require a prison sentence. One way to avoid this is to educate yourself and others about their legal rights so that they do not make the same mistakes the previous generation has made.

If bail is a possibility let your attorney know. In Sacramento a two day notice for bail or release on OR must be given to the District Attorney. Decisions that an attorney can make for you are whether requesting a reduction in bail will risk it being raised significantly and whether the judge that you are in front of is one who will listen fairly to the facts. Clients are often much better off out of custody so that they can access services through their own resources to show the court that the allegations are either not true or an anomaly.

The Sacramento jail has been the subject of numerous law suits and suicides in the past several years and is not a place where you or anyone you care about should stay for any length of time. Ms. Henderson's concern for the medical, mental health care and conditions in the juvenile halls and jails has led her to involvement in civil rights cases against the Sacramento County jail.

Ms. Henderson represents clients in Sacramento, Sutter, Yolo, Marysville, Placer, El Dorado, San Joaquin counties, Alameda, Contra Costa County. Recall petitions from the California Youth Authority/DJJ are handled all across the state.
DUI & DWI

Foreclosure Defense

Juvenile Law

White Collar Crime
Credit Cards Accepted


Visa/Master Card

Rates, Retainers and Additional Information


$400 hr/negotiated flat fee (Adult and juvenile cases) Foreclosure and Reform of Marijuana Laws
Jurisdictions Admitted to Practice
California
Attorney

Law Office of Dennise Henderson

- Current
Since entering private practice Ms. Henderson has successfully filed two writs in the appellate courts to address the needs of evaluations for Developmentally Disabled clients. Sacramento Count DAs and Judges seem to believe that if a client was developmentally disabled but without mental illness that he did not qualify for a suspended case due to the inability to understand the proceedings. It took two cases one after the other sent to the appellate court to convince them that they were wrong. Ms. Henderson has continued to represent juveniles on recall petitions from the California Youth Authority/DJJ. She is creative when she hits a wall with the Court or the DA, she looks for other ways to resolve the issue in another forum that is in the client's best interest. Ms. Henderson is currently co counsel in a Civil Rights case in Sacramento Federal Court, represents adults and juveniles in state courts, and bankruptcy in the Northern and Eastern District Courts.
Attorney

San Joaquin County Public Defender

-
The office was committed to thoroughly investigating, researching and litigating cases. It required a heavy case load and the strongest advocates. Ms. Henderson's clients received decisions of not guilty on all counts in over half of the cases that she litigated to trial. Many more were negotiated with the eye toward the future for the client and the potential long term consequences of his plea. This meant being creative in finding what can be acceptable for the concerns of society - yet allowing the client to get back into being a productive member of that society. There is no point in setting someone up for failure it is as if being punished twice. Ms. Henderson has practiced in a time when the laws are severely stacked against some clients. Sacramento County will require your case to be evaluated by the strike committee if you have a strike on your record. Which means that at the beginning of the case, before anyone hears your side or evidence, the committee decides whether they will allege the strike - meaning will your sentence be doubled or will it be life if you are found guilty of any felony count alleged. The district attorney then notes in their file what the strike committee's offer is. Many district attorneys will not stray from that offer regardless of what we present. Ms. Henderson's work in juvenile law included filing the first recall petition in California after watching the legislative change that session. The Judge in Juvenile Court summarily denied the petition, however the appellate court made clear that evidence we attempted to present met the standard needed for the Court to hold a hearing on the recalling of the California Youth Authority sentence. Shortly thereafter, Ms. Henderson was approached by a parent who was frantic to make sure her son was not transported back to CYA. It turns out her fear was legitimate. He was charged with attacking a guard - the DA filed felony charges and held them both at the county jail. On the day of the preliminary hearing the guards appeared in court and refused to take the stand and requested protection under the fifth amendment. The DA was forced to dismiss the charge without prejudice hoping that they could refile in the future. We filed a recall petition alleging the young man was not safe and that they had not provided services, education, treatment and rehabilitation. Teh District Attorney said they would not agree to recall. However, there was a video of the beating of the wards and the District Attorney had failed to turn it over. That video made it possible for the country to see our failings in the juvenile system. The District Attorney finally agreed to recall the sentence and re-sentence him, we believe out of concern of the publicity and the backlash from it. Conditions in jails and youth facilities is of concern to Ms. Henderson. From the time she bean practicing she has always addressed the confinement issues, particularly the misuse or failure to provide medication to clients. She talks to her clients about their conditions and addresses them as aggressively as the charges. Prior to leaving San Joaquin County a law suit was filed that shut down the administrative segregation unit along with law suits filed against Sacramento County Juvenile hall. This was the benefit of talking to clients and families about their experiences and assisting them in finding the right person willing to listen and with the authority to make a change.
Paralegal

Sacramento County Child Protective Services

-
Ms. Henderson appeared in court as a liaisson for the social worker. In addition, Ms. Henderson provided research and writing of motions for County Counsel in Child Protective Services cases, with focus on the Indian Child Welfare Act. Ms. Henderson's early contacts with the court were positive ones in that her first appearance in court was at the age of 10 when her three brothers adoption occurred in a Sacramento County Court. To this day when things go right in adoptions and we have all done our job that is still a good day in the Court. Her family also fostered a young man who was her age for several years. Her experience with the adoption and foster care has given her special insight into all the parties involved and a desire that the work that she does can push the agencies to understand and respond to all parties in the case. While working for Sacramento County she attempted to eliminate the waste of resources, and duplication of unnecessary services and encourage services and funds to be better used for families.
Legal Research Assistant

Sacramento County Public Defender

-
While in law school at the University of Pacific, McGeorge School of Law Ms. Henderson represented juvenile clients in delinquency hearings. The constant contact with parents (often with language and cultural barriers), children (in and out of custody) and medical/mental health staff at the juvenile facility provided her with great insight. Ms Henderson focus was on the fight to have the child out of custody and receiving services if needed and if in custody to confirm that the child was receiving appropriate and legal mental health and medical treatment. The juvenile system is clearly where our most vulnerable clients are and the system needs to be checked regularly and held to standards that will at least not harm the mental or physical condition of the child. Ms. Henderson went on to represent adults in the criminal system for the Sacramento County Public Defender.
California St Univ Sacramento

Undergraduate Degree
McGeorge School of Law Univ of the Pacific

Law Degree
Professional Associations
California State Bar

&nbsp# 208640

Member
- Current
Toggle tool
There are no recently viewed profiles.
There are no saved profiles.
There are no profiles to compare.