Lawyer Rating and Reviews
Ethics and Professionalism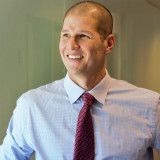 I know better than anyone else his skills and ability. I have handled over 100 cases with him and continue to do so.
View More
›
Q. How do you know this lawyer?
Current or Former Co-Worker/Colleague
My colleague and partner.
Q. In the cases you were involved in with this attorney, which of the following apply?
We have worked on several cases together and obtained top results.
Q. When did you work with this lawyer?
Consistently since 2013. He has been co-counsel with me on almost every case I have handled
Q. Was this lawyer an effective advocate/counselor and why?
Yes
Yes. Great attention to detail and creative legal mind. Able to see issues that other attorneys cant and is spot on in his analysis.
Q. Please rate this lawyer on the following:
Legal Knowledge:
Excellent
He has 45 years experience all of which he was a practicing attorney. He used to work as a research attorney and served as a judge pro tempore. His legal knowledge is exceptional.
Legal Analysis:
Excellent
Top notch. He used to be a research attorney where he did legal research and writing for superior court judges on a daily basis.
Communication Skills:
Excellent
Great in both presenting arguments to the court. Even better in communicating with clients in simple terms they can understand.
Ethics and Professionalism:
Excellent
Extremely professional and ethical. Has practiced for over 45 years with no censures or discipline from any bar of which he was a member.
Q. For which practice area(s) would you recommend this lawyer?
Personal injury, Civil rights (law enforcement misconduct, police excessive force), civil litigation.
Q. Which of the following skills does this lawyer possess?
Business Advising
Client Relations
Collaboration
Dispute Resolution
Document Review
Drafting
Emotional Intelligence
Financial Literacy (handling client funds)
Legal Research
Legal Writing
Litigation
Negotiation
Oral Argument
Problem Solving
Q. Please provide any additional comments about this lawyer
A really exceptional lawyer who has been at it for over 45 years.
Q. I would recommend this lawyer to my family and friends
Yes