PREMIUM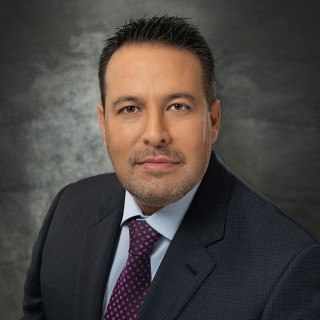 Ethics and Professionalism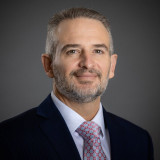 I give this rating because if I was injured and needed a great lawyer I would call Walter myself. I would not hesitate to call him because I know he will personally take my call and personally litigate my case with his tremendous team.
View More
Q. How do you know this lawyer?
Current or Former Co-Worker/Colleague
I have worked on various personal injury cases with Walter and his talented team over a period of roughly 10 years. I have also had the opportunity to personally refer matters to him and have always been impressed with his personal attention to detail and to the client experience.
Q. In the cases you were involved in with this attorney, which of the following apply?
I have collaborated with Walter on high value personal injury cases throughout mostly Central and North Florida.
Q. When did you work with this lawyer?
I have worked with Walter consistently for the last 10 years
Q. Was this lawyer an effective advocate/counselor and why?
Yes
Simple. He cares about the client. He understands what it is like to be in their shoes and the uncertainty that they face. He takes an individual approach to each client no matter how much time is required of him to answer each client's concerns. When you care about clients the only acceptable result is winning. He wins because he genuinely cares.
Q. Please rate this lawyer on the following:
Legal Knowledge:
Excellent
Walter has been a lawyer for many years and has encountered every scenario there is out there.
Legal Analysis:
Excellent
Every problem has a solution and there is a path forward. Walter has the legal vision and talent to see the path forward that many do not. Critical and strategic thinking are unteachable skills and he possesses them in spades.
Communication Skills:
Excellent
You do not run one of the most successful firms in Florida without understanding the importance of client communication. He is always accessible and no matter how many times is required he will always take the time to explain until the client understands the situation. He is patient and informative without being even remotely off putting. Clients rightfully love him.
Ethics and Professionalism:
Excellent
We all want to win. Walter is no exception. However, there is no greater satisfaction that winning within the rules. Cheaters may win once or twice but they develop a reputation as such. Walter understands that we are not only advocates for our clients but officers of the Court and we should all give respect to the rules. He is an honorable man and carries that with him in how he engages in the practice of law.
Q. For which practice area(s) would you recommend this lawyer?
Personal injury and bankruptcy.
Q. Which of the following skills does this lawyer possess?
Business Advising
Client Relations
Collaboration
Dispute Resolution
Emotional Intelligence
Financial Literacy (handling client funds)
Litigation
Mediation
Negotiation
Oral Argument
Problem Solving
Trials
Use of Technology
Q. Please provide any additional comments about this lawyer
If you want a lawyer that not only fights for you but is available for you then you want Walter. If you want to be a small cog in a wheel or to be handled by some paralegal or intern call one of the other firms out there. Walter is the guy you want fighting for you if you are injured and would like to be treated as a person with dignity. He is always available and cares deeply about his clients and his practice. His results speak for themselves.
Q. I would recommend this lawyer to my family and friends
Yes