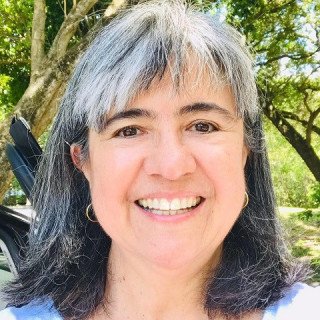 What Clients Are Saying
4 Recommends
Kenneth G.
Recommends
March 13, 2022
Encontré gracias a JUSTIA una gran abogada, Victoria Morales
Agradeciendo a esta plataforma que me permite dejar saber a otras personas que de repente tienen un caso difícil ya sea personal, familiar o de otra índole que pueden recurrir a una abogada con mucha ética, profesionalismo y empatía para llevar a cabo un proceso transparente en el que siempre sabrán como avanza su proceso legal. Mi idea es compartir mi experiencia con otros posibles usuarios y comentar brevemente del porqué de mi review, me encontraba muy triste y devastado antes de
contratar a la abogada Victoria en el caso de Probate por la muerte de mi madre y luego la muerte de mi hermana y padre, estaba decidido a dejar de existir porqué el dolor era más fuerte que mis deseos de vivir y después de algún tiempo de buscar asistencia legal, encontré a la abogada Victoria que son su expertise profesional y empatía me explicó y ayudó a recobrar la esperanza y de hecho el trámite se ha llevado a cabo de manera exitosa gracias al Señor y a esa invaluable ayuda profesional. Categóricamente puedo recomendar los servicios profesionales de la abogada Morales y desearle continúe cosechando grandes éxitos laborales como hasta ahora. . ¡Muchas gracias!
View More
O. R.
Recommends
January 21, 2022
Excelente profesional!!!100% Recomendable!!!
Mi experiencia con Victoria Morales ha sido excelente. Mi Esposa y yo, contamos con sus servicios para nuestro caso de Bancarrota. Habíamos contactado con varios abogados antes, pero ninguno nos dio confianza. Un día buscando en la página web de JUSTIA, vimos su perfil y decidimos llamarla. Hablamos varias veces antes de contratarla, siempre nos aclaró todas nuestras dudas y nos dio la confianza necesaria para tomar una decisión tan dura y traumática. Así que decidimos contratarla, siempre
estuvo pendiente de todos los detalles del caso y disponible para aclarar cualquier duda. 100% recomendable!!!. Si están pensando en presentar una Bancarrota, no lo duden, llamen a Victoria Morales, no se arrepentirán!!!
View More
Jose L.
Recommends
November 15, 2021
Ethic, knowledgeable, trustworthy and kind.
I consulted Mrs. Morales back in 2016-2017 regarding a bankruptcy case. I had consulted other attorneys before, but they did not give me sense of diligence that I later observed in the practice of Mrs. Morales. Mrs. Morales took my case and always very responsible and provided follow up to my question and concerns. She was also very meticulous about all the paperwork required from me. The result was the one desired and I couldn't be more satisfied with the entire experience. I will, without a
doubt, recommend Mrs. Morales to friends and family.
View More
J. M.
Recommends
October 14, 2020
Excellent professional We hired Mrs. Victoria Morales as our legal counsel on a very serious legal matter; she patiently explained to us the procedures involving our case and diligently represented us during the whole process. We are very satisfied with her performance and the outcome her legal counseling produced; we strongly recommend Attorney Victoria Morales for a professional and most honest legal representation a lawyer may provide in south Florida. Thank you Victoria for your professionalism and commitment.