 Ethics and Professionalism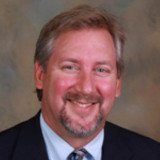 I can say that I endorse Todd Ramlow without hesitation. He is a bright attorney and a zealous advocate for his clients.
View More
Q. How do you know this lawyer?
Current or Former Co-Worker/Colleague
Friend
I have known Todd for over 20 years as a colleague.
Q. In the cases you were involved in with this attorney, which of the following apply?
We have been on the opposite sides of several cases.
Q. When did you work with this lawyer?
Most recently we had a case from 2015-2020
Q. Was this lawyer an effective advocate/counselor and why?
Yes
Todd is a very effective attorney. He works hard for his clients. He is always well-prepared and conducts himself in a professional manner.
Q. Please rate this lawyer on the following:
Legal Knowledge:
Excellent
Todd has an excellent command of legal issues in the areas in which he practices.
Legal Analysis:
Excellent
Todd's analytical ability shows in his legal writing and during his oral arguments. He is quite thorough and makes excellent, well-thought arguments.
Communication Skills:
Excellent
I have found Todd be responsive and a good communicator. Lawyer-to-Lawyer he is personable and easy to reach to discuss our clients' matters.
Ethics and Professionalism:
Excellent
Todd is trustworthy, if he says he will do something, you can count on it.
Q. For which practice area(s) would you recommend this lawyer?
Insurance Defense work and Personal Injury matters
Q. Which of the following skills does this lawyer possess?
Arbitration
Collaboration
Dispute Resolution
Drafting
Legal Research
Legal Writing
Litigation
Mediation
Negotiation
Oral Argument
Problem Solving
Trials
Q. I would recommend this lawyer to my family and friends
Yes