PREMIUM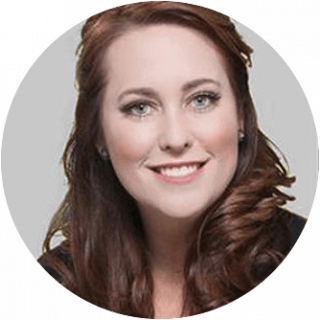 Ethics and Professionalism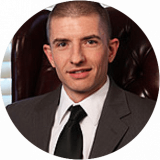 Terry knows how to navigate tough cases throughout the legal system. From the first court appearance until the conclusion of trial Terry puts her clients' best interests at the forefront of her defense.
View More
Q. How do you know this lawyer?
Current or Former Co-Worker/Colleague
Friend
Terry and I (John Shimer, Esq.) have been law partners for over seven years, and we have worked together for over 12 years.
Q. In the cases you were involved in with this attorney, which of the following apply?
Terry has a keen sense and skill for negotiations. Her personal relationships with prosecutors as well as her knowledge of the law and procedure make her a strong ally in all cases we work together on.
Q. When did you work with this lawyer?
I began working with Terry in 2009 and have continuously work with her since that time.
Q. Was this lawyer an effective advocate/counselor and why?
Yes
I began my time as an attorney working under the supervision of Terry. Our first big case together we were able to overturn a 2nd degree murder conviction of client who had previously lost a jury trial. She has always been a directional beacon for me with respect for what to do on cases and showing me where the prosecution's case has weaknesses. She knows her craft and effectively pursues her client's best interests.
Q. Please rate this lawyer on the following:
Legal Knowledge:
Excellent
Terry has been practicing for almost 15 years and she has seen and handled all types of case; from traffic tickets to murder cases. She is an extremely effective advocate for her clients.
Legal Analysis:
Excellent
Terry is an extremely effective advocate for her clients. She knows the law and she pushes for the best outcomes for her clients.
Communication Skills:
Excellent
Terry is constantly updating her clients on what is happening in their cases and what the next steps will be.
Ethics and Professionalism:
Excellent
Terry doesn't cut corners and is very professional; going above and beyond for her clients.
Q. For which practice area(s) would you recommend this lawyer?
Criminal Law DUI Law Sealing of Records Domestic Violence Drug Cases
Q. Which of the following skills does this lawyer possess?
Client Relations
Collaboration
Financial Literacy (handling client funds)
Legal Research
Legal Writing
Litigation
Mediation
Negotiation
Oral Argument
Problem Solving
Trials
Q. Please provide any additional comments about this lawyer
Terry is an awesome lawyer. She diligently handles cases and keeps clients in the loop. She is an effective advocate for her clients and actually fights for them when other's would have given up.
Q. I would recommend this lawyer to my family and friends
Yes