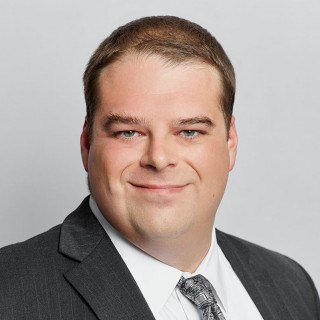 Lawyer Rating and Reviews
Ethics and Professionalism Stephen has a great capacity to help his clients. He is effective at explaining complex legal analysis. His knack for legal writing and his forcefulness on his feet make him an effective advocate in both trial and appellate courts.
View More
›
Q. How do you know this lawyer?
Classmate at Law School
Friend
Other
We attended IU Maurer School of Law together and have maintained a friendship and professional relationship since then.
Q. In the cases you were involved in with this attorney, which of the following apply?
Different Client, Same Side of Case
I Represented Them
Stephen and I have consulted with each other on cases frequently. Indiana Professional Conduct Rule 1.6 prohibits me from providing significant additional information.
Q. When did you work with this lawyer?
2010 - 2020
Q. Was this lawyer an effective advocate/counselor and why?
Yes
Yes, Stephen has an outstanding understanding of both the legal foundation for and practical aspects of plaintiffs' injury law.
Q. Please rate this lawyer on the following:
Legal Knowledge:
Excellent
His legal knowledge of plaintiffs' injury law is excellent, and he has helped to create law on this subject in the Indiana appellate courts.
Legal Analysis:
Excellent
From his law school graduation to the present, Stephen has demonstrated top drawer analytical abilities.
Communication Skills:
Excellent
Stephen has significant experience talking on his feet and taking the lead role in making persuasive arguments to courts and mediators; his bass voice is tough to miss from across the room.
Ethics and Professionalism:
Excellent
He is professional to other lawyers. I practice ethics and professional responsibility law. Stephen's instincts in this area are good, and he seeks assistance when he needs it.
Q. For which practice area(s) would you recommend this lawyer?
I would recommend Stephen for any civil litigation and especially for a personal injury or other case relating to negligence.
Q. Which of the following skills does this lawyer possess?
Appeals
Client Relations
Dispute Resolution
Document Review
Drafting
Financial Literacy (handling client funds)
Legal Research
Legal Writing
Litigation
Negotiation
Oral Argument
Problem Solving
Trials
Q. I would recommend this lawyer to my family and friends
Yes