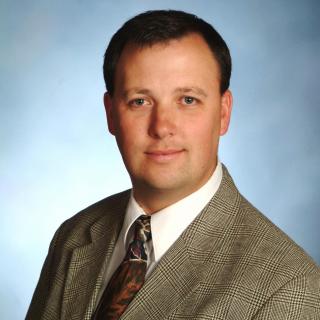 Ethics and Professionalism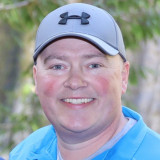 Stephen's extensive experience with personal injury cases, his personal approach to client-relations, and his track record of helping victims of personal injury deserve the highest rating.
View More
Q. How do you know this lawyer?
Current or Former Co-Worker/Colleague
Classmate at Law School
Friend
I've known Stephen for over 20 years. We attended law school together and have overlapping practice areas. We've stayed in contact over the years and friends and discuss legal matters of mutual concern to our clients.
Q. In the cases you were involved in with this attorney, which of the following apply?
Stephen and I have collaborated on cases over the years when personal injury and workers' compensation cases overlap.
Q. When did you work with this lawyer?
Over the years Stephen and I have discussed various strategies on personal injury cases and the best ways to obtain favorable outcomes for our clients. Stephen and I have also had occasion to evaluate how to best serve clients with concurrent Idaho workers' compensation and personal injury cases.
Q. Was this lawyer an effective advocate/counselor and why?
Yes
Stephen has extensive experience representing victims of personal injury in Meridian and the Boise metropolitan area. His experience combined with his personal approach make him a very effective advocate.
Q. Please rate this lawyer on the following:
Legal Knowledge:
Excellent
Stephen has dedicated his practice almost exclusively to Idaho personal injury claims. After 18 years of representing victims of car crash injuries, dog bites, slip and falls, etc., Stephen has amassed an incredible legal knowledge about personal injury cases. He has also shared his knowledge with other professionals via personal meetings and seminar presentations.
Legal Analysis:
Excellent
I have contacted Stephen more than once with complex questions regarding insurance, subrogation, and other legal matters. Stephen's approach and legal analysis of the issues is always thorough, enlightening, and on-point.
Communication Skills:
Excellent
Stephen communicates very effectively. If you have a personal injury and need an attorney, call Stephen. He's one of the only attorneys I know that answers his own phone. He is available and communicates effectively with both his clients, other attorneys, and insurance companies.
Ethics and Professionalism:
Excellent
Stephen's professionalism speaks for itself. When I have discussed legal matters with Stephen, his ethical approach has always been in line with the comprehensive ethical rules governing attorney conduct.
Q. For which practice area(s) would you recommend this lawyer?
Personal injury cases in Meridian, Boise, Nampa, Caldwell, and throughout the Boise metropolitan area.
Q. Which of the following skills does this lawyer possess?
Appeals
Arbitration
Client Relations
Collaboration
Legal Research
Legal Writing
Litigation
Mediation
Negotiation
Trials
Q. Please provide any additional comments about this lawyer
If you have suffered a personal injury in the greater Boise metro area, give Stephen a call.
Q. I would recommend this lawyer to my family and friends
Yes