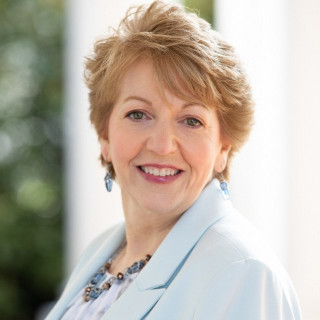 What Clients Are Saying
2 Recommends
Kris M.
Recommends
April 23, 2020
A+ Estate-planning experience We've used Ms. Ten's estate-planning services twice and couldn't be more pleased. She helped us create wills, Powers of Attorney, Living Wills, and a Trust for our children, which I anticipated to be a daunting task. Ms. Ten walked us through our options, patiently answered all of our detailed questions and gave us real-world examples to give us context. She ultimately delivered the exact estate documents we wanted. We couldn't recommend her enough, and will absolutely use her again.
Sharon B Ten's Response: Kris, thank you for your kind words. I really enjoyed working with you and your husband. Thank you for putting your trust in me and Bowen Ten Cardani.
Mike S.
Recommends
December 2, 2019
Great attorney, thorough, fun to work with
Sharon is an amazing attorney! She is very personable and fun to chat with, which makes the whole process much easier. She is also extremely knowledgeable and very experienced in estate planning, wills and trusts. Sharon has checklists for everything, making sure you have all of your bases covered for all circumstances. After your consultation, she puts together a comprehensive package, and on your next meeting, you leave with everything you need -- broken into labeled binders, separate
folders, etc. You can then store your files or give them to the proper people in your life, getting all of your affairs in order. And, all of your documents are also on a thumb drive as well. We are a same-sex married couple, and purchased a home together before the legalization of U.S. marriage, and Sharon took care of items related to the deed and ownership that we were unaware of, to make sure there were no ownership, inheritance or tax issues. (And, if you are a same-sex couple, rest assured that she is amazing to work with. ) I'll be honest -- I went into this whole situation dreading it (acknowledging your mortality, a mountain of paperwork). But Sharon made this, dare I say, fun? An incredible weight has been lifted off of our shoulders with this responsibility finally checked off the to-do list. Throughout the process, she made it as easy as possible, answered every question (and when we threw her a curve ball, she researched the answer), and was great to work with. And, we left her office knowing we were fully-prepared. We cannot recommend her highly enough. The day we left her office with our materials, I emailed friends and co-workers with her contact info. Those who have also used her services rave about her as well.
View More
Sharon B Ten's Response: Mike, thank you for your kind words. I really enjoyed working with you and your partner. It pleases me to know that the "dreaded process" was not so bad, and even "fun".