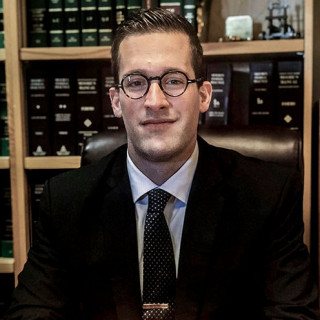 Ethics and Professionalism There is nothing else to say. Sean is the consummate professional.
View More
Q. How do you know this lawyer?
Current or Former Co-Worker/Colleague
I currently work with this attorney.
Q. In the cases you were involved in with this attorney, which of the following apply?
Same Client
Different Client, Same Side of Case
I Represented Them
Research and prosecution of case
Q. When did you work with this lawyer?
Since hiring 5 years ago
Q. Was this lawyer an effective advocate/counselor and why?
Yes
Thorough, insightful, creative. Never leaves a stone unturned.
Q. Please rate this lawyer on the following:
Legal Knowledge:
Excellent
engages in very thorough and extensive research to ferret out the correct position on any issue.
Legal Analysis:
Excellent
Treats every issue with a rubics cube mentality; he will pull it apart and examine it from every angle
Communication Skills:
Excellent
This lawyer is personable, insightful, compassionate. Has excellent communication skills.
Ethics and Professionalism:
Excellent
He has the highest standards of professionalism. He will fight for every inch, but absolutely will not compromise a clients position.
Q. For which practice area(s) would you recommend this lawyer?
Maritime, transportation, personal injury.
Q. Which of the following skills does this lawyer possess?
Appeals
Arbitration
Client Relations
Dispute Resolution
Drafting
Emotional Intelligence
Financial Literacy (handling client funds)
Legal Research
Legal Writing
Litigation
Mediation
Negotiation
Oral Argument
Problem Solving
Project Management
Trials
Use of Technology
Q. I would recommend this lawyer to my family and friends
Yes