PREMIUM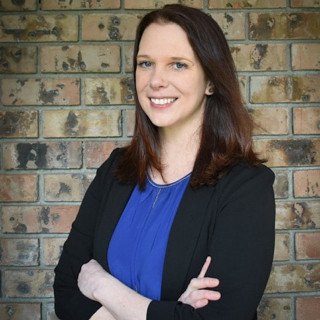 Ethics and Professionalism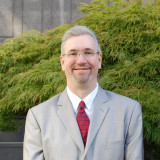 Sarah is an excellent divorce and family law attorney in every critical respect. She has successfully handled hundreds of divorce and family law cases throughout Western Washington. I have seen her work ethic and her results first hand. It would be impossible for me to give any stronger of a recommendation. If you are facing a divorce or family law case, she is the type of lawyer that you want in your corner. No matter what happens, she's got your back, and she's got it covered,
View More
Q. How do you know this lawyer?
Current or Former Co-Worker/Colleague
Sarah and I have worked on a number of projects together over the years. She is an amazing divorce and family law attorney who truly cares about her clients and getting the results they deserve.
Q. In the cases you were involved in with this attorney, which of the following apply?
The cases that Sarah and I have worked on together are often difficult and complex. One recent case involved a long-term marriage with significant assets that involved an unusual issue where our client was an engineering professional who was partially vesting into a partnership right before the dissolution proceedings commenced. We ended up taking the case to trial because the opposing party and her lawyer were completely divorced from reality. At trial, we literally destroyed them.
Q. When did you work with this lawyer?
I have worked with Sarah on various cases over the last three to five years.
Q. Was this lawyer an effective advocate/counselor and why?
Yes
Sarah is not only an effective advocate, she is a truly outstanding one. Here's why. She possesses a rare combination of a strong legal mind, exceptional writing skills, and strong oral advocacy. She is a superior litigator in every respect of the word. If I were getting a divorce, I would want her by my side!
Q. Please rate this lawyer on the following:
Legal Knowledge:
Excellent
Sarah has been an active divorce and family law attorney for many years now. And, it shows. Her grasp of the relevant RCWs and how our judges and commissioners will interpret them based on a specific set of facts is impressive, very impressive. She knows the divorce and family law statues of this state like the back of her hand. The same for our local family law rules at the county level.
Legal Analysis:
Excellent
I have worked with Sarah on several very difficult and complex divorce cases. Her analytical skills are truly superior. She knows what most judges are going to do before they do.
Communication Skills:
Excellent
Sarah is an excellent communicator in every critical respect. She really takes the time to make sure that her clients truly understand their legal rights and options so that they can make an informed decision about what is best for them and their family.
Ethics and Professionalism:
Excellent
When it comes to ethics and professionalism, Sarah is solid as a 500 year-old oak tree. I would vouch for her any day of the week, all year long.
Q. For which practice area(s) would you recommend this lawyer?
Divorce, Family Law, Child Support, Child Custody, Spousal Support, Modification of Existing Orders, Contempt Motions, Paternity Actions, Same Sex Divorce, and Child Relocation Matters.
Q. Which of the following skills does this lawyer possess?
Client Relations
Dispute Resolution
Document Review
Drafting
Emotional Intelligence
Financial Literacy (handling client funds)
Legal Research
Legal Writing
Litigation
Mediation
Negotiation
Oral Argument
Problem Solving
Trials
Use of Technology
Q. I would recommend this lawyer to my family and friends
Yes