PREMIUM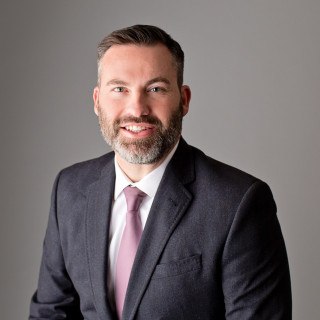 Lawyer Rating and Reviews
Ethics and Professionalism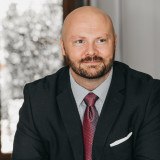 Ryan is a talented trial lawyer and a man of integrity. He cares about his clients and their families and puts the work in to protect them. He is skilled through all stages of the legal process, from the start of charging through the end of the case. If you find yourself, or someone you care about in legal trouble, he can help.
View More
›
Q. How do you know this lawyer?
Fellow defense attorney, consulted on numerous collateral cases.
Q. In the cases you were involved in with this attorney, which of the following apply?
Different Client, Same Side of Case
Ryan and I have represented co-defendants.
Q. When did you work with this lawyer?
2014-present.
Q. Was this lawyer an effective advocate/counselor and why?
Yes
Ryan gets results for his clients. He fights for just outcomes and doesn't suffer fools.
Q. Please rate this lawyer on the following:
Legal Knowledge:
Excellent
Ryan is highly skilled as a litigator and works diligently to make sure he knows and applies the most recent legal precedent.
Legal Analysis:
Excellent
Ryan has always been able to craft substantive motions and conduct legal analysis that benefits his clients.
Communication Skills:
Excellent
Ryan is naturally likable. He has a calm demeanor which both helps his clients in high-pressure situations and can be of great benefit in a courtroom filled with nervousness. Judges and opposing counsel respect him.
Ethics and Professionalism:
Excellent
Ryan has always carried himself with the highest level of ethical behavior. He cares greatly about behaving appropriately in this profession and about treating his clients with respect.
Q. For which practice area(s) would you recommend this lawyer?
Criminal Defense, DUI, Litigation.
Q. Which of the following skills does this lawyer possess?
Client Relations
Collaboration
Dispute Resolution
Document Review
Drafting
Emotional Intelligence
Legal Research
Legal Writing
Litigation
Negotiation
Oral Argument
Problem Solving
Trials
Use of Technology
Q. Please provide any additional comments about this lawyer
Ryan is a stand-up guy as well as a talented trial lawyer. He cares about justice and about helping his clients through frightening situations. He carries himself with the utmost professionalism and is a talent in the courtroom. He is well-respected in this profession and is an award-winning attorney.
Q. I would recommend this lawyer to my family and friends
Yes