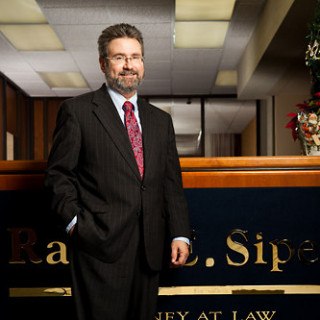 Business Law, Insurance Defense, Appeals & Appellate...
Indiana, Indiana
Review This Lawyer
What Clients Are Saying
1 Recommends
ANDREW T.
Recommends
May 28, 2021
Above and Beyond the Call of Duty
I contacted Attorney Ralph Sipes 4 years ago over a civil issue that I felt needed professional advice. During our introductory meeting, I found Ralph to be very curious, friendly and knowledgable and, ultimately, decided to retain his services for what I hoped would be a brief legal dispute. As court cases often do, mine continued to be delayed and dragged out for various of reasons and wound up taking 4 years of my life. It was, and has been, a very strenuous and upsetting 4 years and I
often did not know if I had the strength to continue on with the battle... Through this troubling time, however, Ralph stood by me, offering hope, praise and valuable legal advice. It was during this time that I started to consider Ralph less of an attorney and more as a friend. I knew that, despite the end outcome of the legal proceedings, Ralph was going to give it his all and stand by me 110%. I'm very proud to say, as of yesterday, our 4 year struggle has come to an end and, due to Ralph's years of hard work and determination, WE WON! Ralph, I could not have done this without you! You have gone above and beyond what's required of an attorney/client relationship through this very rough time in my life and words can not express how grateful I am to you! I know we still have a few hurdles ahead of us in this journey and I'm ready to tackle them, but yesterday's jury trial was undoubtedly the biggest hurdle of them all... And, with your help and years of hard work, we managed to jump higher than I ever expected. If you're looking for an attorney to handle your legal needs, do not hesitate to call this man for good, honest and respectful answers to any and all of your questions and/or concerns. Thanks, Ralph!
View More