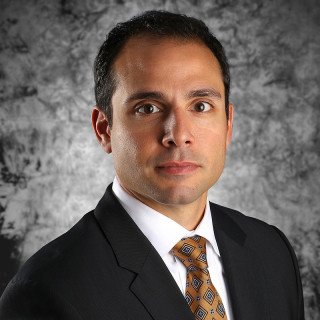 Nicholas Robert Grilli Esq
Lawyer Rating and Reviews
Ethics and Professionalism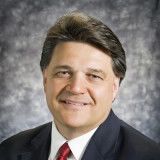 I would give Nick a 10 rating, but for not having completed his Ohio State Bar Association Certified Specialist, which he is working on.
View More
›
Q. How do you know this lawyer?
Current or Former Co-Worker/Colleague
Nick and I are both partners at Dagger Law in Lancaster, Ohio
Q. In the cases you were involved in with this attorney, which of the following apply?
Nick has assisted me on my estate planning cases in the past.
Q. When did you work with this lawyer?
Nick was hired, by then Dagger Johnston Miller Ogilvie & Hampson LLP, around 1995 to do odd jobs around the office while he was in high school. We all saw the great potential in Nick and were pleased that he grew up up pursue law. He was a superb associate, and when the time came to vote him in as a partner, it was a no brainer.
Q. Was this lawyer an effective advocate/counselor and why?
Yes
I have watched Nick grow and develop as an attorney, and he has always impressed me with his professionalism, his compassion, and (when it is needed) his tenacity in the courtroom.
Q. Please rate this lawyer on the following:
Legal Knowledge:
Excellent
Nick was our top Family/Domestic law attorneys last year, for good reason! He knows his stuff, and he has has the benefit of working under a long line of family/DR attorneys here at Dagger Law.
Legal Analysis:
Excellent
As attorneys learn and grow within their practice, they almost always improve in their ability to dissect and argue the law, but Nick truly stands out head and shoulders above other attorneys his age.
Communication Skills:
Excellent
Nick has the benefit of a practice group that works seamlessly together. Sometimes good communication is knowing that you need to get someone else to reach out, and Nick has been instrumental in changing Dagger Law's family practice group from a bunch of solo practitioners sharing a building to truly working under a team concept.
Ethics and Professionalism:
Excellent
I trust Nick's word implicitly. In all the years we have worked together, I can't even remember so much as a grumble about his professionalism or ethics.
Q. For which practice area(s) would you recommend this lawyer?
Family Law, oil and gas law, agricultural law, estate planning, and probate
Q. Which of the following skills does this lawyer possess?
Business Advising
Client Relations
Document Review
Drafting
Emotional Intelligence
Legal Research
Legal Writing
Litigation
Negotiation
Oral Argument
Problem Solving
Trials
Q. Please provide any additional comments about this lawyer
It has been a distinct pleasure to watch Nick grow from a young man to a seasoned lawyer. I would recommend him, without hesitation, to anyone getting a divorce.
Q. I would recommend this lawyer to my family and friends
Yes