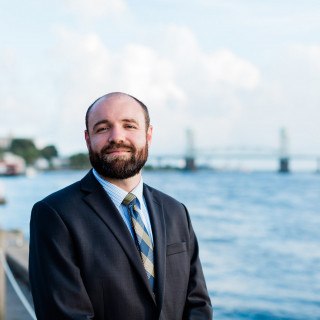 Lawyer Rating and Reviews
Ethics and Professionalism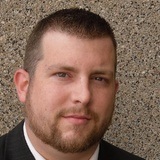 I have worked with and against most lawyers in our area. Nick would be my recommendation for my own family.
View More
›
Q. How do you know this lawyer?
Current or Former Co-Worker/Colleague
Classmate at Law School
Nick and I attended Elon University School of law before opening Dugan & Leger in 2015.
Q. In the cases you were involved in with this attorney, which of the following apply?
Nick & I are partners with Dugan & Leger
Q. When did you work with this lawyer?
Dugan & Leger was founded in 2015.
Q. Was this lawyer an effective advocate/counselor and why?
Yes
Nick is a passionate advocate for his clients. He always gives 110%.
Q. Please rate this lawyer on the following:
Legal Knowledge:
Excellent
Nick is exceptionally well versed in the law; and continues to take classes to improve his legal knowledge.
Legal Analysis:
Excellent
Nick is great at evaluating a case and providing accurate information on how to proceed. While our clients make the ultimate decisions on how to proceed, Nick explains the process to provide all of the information and options so our clients can make an informed choice.
Communication Skills:
Excellent
Nick strives to communicate promptly, consistently and concisely with all of his clients. Communication is key to successfully representing a client.
Ethics and Professionalism:
Excellent
Nick has a stellar reputation in the legal community for always being ethical and professional. Nick means what he says, and does everything he promises to.
Q. For which practice area(s) would you recommend this lawyer?
Family Law, Business Law, Estates & Estate Planning; Real Estate;
Q. Which of the following skills does this lawyer possess?
Arbitration
Business Advising
Client Relations
Collaboration
Dispute Resolution
Document Review
Drafting
Emotional Intelligence
Financial Literacy (handling client funds)
Legal Research
Legal Writing
Litigation
Mediation
Negotiation
Oral Argument
Problem Solving
Pro Bono and Community Services
Project Management
Transactions
Trials
Use of Technology
Q. Please provide any additional comments about this lawyer
Nick is an excellent choice for your legal needs. Nick is aggressive when he needs to be, and is more than able and willing to go to bat for his clients. Nick is also great at negotiating, and is often able to save his clients the expense and pain of going to court. Nick puts his client's needs first, and does what is right.
Q. I would recommend this lawyer to my family and friends
Yes