Lawyer Rating and Reviews
Ethics and Professionalism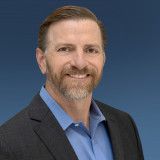 Brett Weiss is a foremost authority on business bankruptcy, having literally written the book! I have worked with Brett for many years, and he is a true problem solver. I recommend Brett as a consumer or business bankruptcy litigator and practitioner.
View More
›
Q. How do you know this lawyer?
Current or Former Co-Worker/Colleague
I have known Brett professionally for fifteen years. He and I have worked on a consumer bankruptcy blog together, and I routinely seek business bankruptcy advice from him.
Q. In the cases you were involved in with this attorney, which of the following apply?
I have referred to Brett my clients with business bankruptcy matters in the Washington, DC area. I also seek business bankruptcy advice on behalf of my clients from Brett.
Q. When did you work with this lawyer?
I have worked withBrett on our consumer bankruptcy project for about 15 years. The most recent business bankruptcy referral occurred in 2017.
Q. Was this lawyer an effective advocate/counselor and why?
Yes
Brett is a highly skilled litigator who fights hard for his clients.
Q. Please rate this lawyer on the following:
Legal Knowledge:
Excellent
Bret has been a lawyer for 34 years, concentrating in the areas of consumer and business bankruptcies.
Legal Analysis:
Excellent
Brett is a foremost authority on business bankruptcy, having literally written a book (published by West) on the subject. He has also testified before a U.S. Congressional Committee.
Communication Skills:
Excellent
Brett routinely lectures on a broad range of topics for the National Association of Consumer Bankruptcy Attorneys.
Ethics and Professionalism:
Excellent
I have had professional dealings with Brett for nearly 15 years. He has always been professional and ethical.
Q. For which practice area(s) would you recommend this lawyer?
Consumer bankruptcy, business bankruptcy, foreclosure defense, consumer litigation
Q. Which of the following skills does this lawyer possess?
Appeals
Arbitration
Business Advising
Client Relations
Collaboration
Dispute Resolution
Document Review
Drafting
Emotional Intelligence
Financial Literacy (handling client funds)
Legal Research
Legal Writing
Litigation
Mediation
Negotiation
Oral Argument
Problem Solving
Pro Bono and Community Services
Project Management
Transactions
Trials
Use of Technology
Q. I would recommend this lawyer to my family and friends
Yes