Matthew Lane
Ethics and Professionalism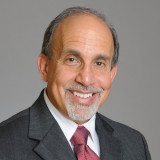 His communication skills and substantive knowledge of the law sets him apart from other less well-established lawyers. He is well worth hiring.
View More
Q. How do you know this lawyer?
Colleague (peer)
Q. In the cases you were involved in with this attorney, which of the following apply?
We helped advise the same client on different aspects of the case.
Q. When did you work with this lawyer?
2021, month unknown
Q. Was this lawyer an effective advocate/counselor and why?
Yes
Matthe is an excellent lawyer with great people skills and a high knowledge of the law.
Q. Please rate this lawyer on the following:
Legal Knowledge:
Excellent
Matthew is a very, very good lawyer. The BEST! he clerked for a highly esteemed judge which is the pinnacle for a young lawyer to achieve.
Legal Analysis:
Excellent
Matther Lane knows the area of divorce law backwards and forward and what he doesn't know, he can research quickly and find those answers.
Communication Skills:
Excellent
I always get a quick response via email or phone call or even text when I contact him.
Ethics and Professionalism:
Excellent
Matthew follows all ethical requitements and is always beyond reproach in his dealings with clients.
Q. For which practice area(s) would you recommend this lawyer?
Divorce law
Q. Which of the following skills does this lawyer possess?
Appeals
Dispute Resolution
Document Review
Drafting
Emotional Intelligence
Legal Research
Legal Writing
Litigation
Mediation
Negotiation
Trials
Q. I would recommend this lawyer to my family and friends
Yes