PREMIUM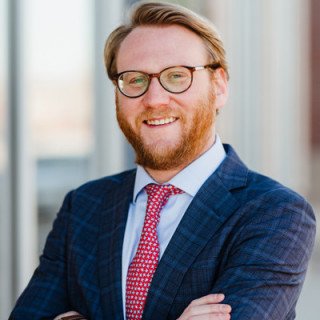 What Clients Are Saying
13 Recommend
K. Yates
Recommends
August 31, 2021
Matthew is a consummate professional!!
Our son was involved in a very serious accident, with very serious implications. Words cannot describe how thankful we are to have had Matthew in our corner! He offered extreme expertise/knowledge and a calm, reassuring demeanor throughout our time working with him. Matthew drastically improved the outcome of our son's case and for this, we cannot be more appreciative!! If you are ever in need of an amazing Lawyer, and outstanding Law Firm, we highly recommend Matthew and the Haltzman Law
Firm!!
View More
Quae H.
Recommends
May 11, 2021
Haltmen law firm is definately the best in the area.
Haltzman law firm represented me on a pretty serious traffic ticket, speeding in a construction zone, and his result were outstanding! Def would recommend Matt to anyone. I also would like to say, that as a transgender person dealing with constant discrimination, such as purposeful misgendering, Matt was an amazing ally on that front consistently correcting the court for me. He also took my mental illness into account and made sure to do his best to assist me and help me along the way. I
thought that was worthwhile to share for any of the trans and or neurodivergent community looking for a lawyer who cares in this area.
View More
Christi L.
Recommends
April 19, 2021
Best Attorney Ever!! I am a private and quiet person but I have to express my appreciation for Matthew Haltzman. Matthew was kind, patient and empathetic and got me the most amazing deal from Larimer County!! I would recommend him over and over without hesitation! Thank you Matthew for saving me!!
Nate A.
Recommends
February 5, 2021
Matt immediately gave me peace, as soon as we spoke I know he would be able to help in the matter. Matt was extremely helpful, professional and caring of the difficult situation I was in. He always answered his phone when we had questions and explained them with extreme detail. Matt worked in a very timely matter resolving our legal situation in just a couple weeks right before the holidays. I highly recommend Matthew and would absolutely use him again.
Adrienne S.
Recommends
February 2, 2021
He will take care of you Long story short I got rear-ended in a hit and run. I found Matthew with a quick Google search and it was easily the best decision I made post accident. We met a day or two later and he immediately got me set up with a quality chiropractor and concussion specialist. From start to finish Matt was in communication with me and guided me through all the legal aspects. I would highly recommend him to anyone in need of legal services.
Thornton S.
Recommends
November 9, 2020
Matthew was recommend to me with a five star review......... Matthew provided excellent legal services with my traffic issue. He was very knowledgeable with my situation and how to deal with it. Not only did he resolve my situation but he resolved it in a very timely manner. The consultation was very straight forward and the cost was definitely affordable. He was courteous, empathetic, and very professional. If I ever need another lawyer for a case he will be the one I call.
Josh P.
Recommends
November 2, 2020
All-around outstanding lawyer. Responsive, kind, and professional. Haltzman exceeded expectations by getting me a great plea offer for my respective charge. He answered emails promptly while ensuring there was no confusion with the legal processes. Haltzman consistently reached out and kept me up-to-date on the logistics of my case. Overall, I am highly satisfied with my experience at the Haltzman Law Firm and would recommend him to anyone in need of legal assistance.
Celeste M.
Recommends
September 7, 2020
Trustworthy The Haltzman law firm was more then everything a client could ask for. Honest, reliable , quick at responding, professional and successful. I gave Matt and his firm a month to hopefully give me the best result for my case, very limited time and of course , I was given another chance to making my future right. I'm truly so thankful for everything they have done for me. I would recommend anyone to this firm.
M. E.
Recommends
June 29, 2020
Great guy, hard worker, quick to respond! Matthew was an amazing choice. He worked hard and was on top of everything with my case. He was quick to reply to any needs or questions and went out of way even during odd hours to help me out. I will definitely be recommending him to any friends who might need his help.
Daniel B.
Recommends
June 23, 2020
DUI- 1st Offense
Matthew Haltzman was an absolute pleasure to work, with from the moment I called to inquire about his services until verdict was rendered. Despite all logic and reason to the contrary, Mr. Haltzman was able to save my license from being suspended at the DMV hearing and, without a doubt, got me the best possible outcome in my court case, one that would have had no chance at all had I tried going it alone. For me, one of the most important things Mr. Haltzman did was very honestly explain
everything to me while he patiently and calmly guided me through the process and all the paperwork. As someone who has never been in trouble with the law before, this was all quite terrifying, but having a knowledgeable and kind professional who would respond to my emails or phone calls in no time was great for my mental health. Thanks to Matthew my future is not in jeopardy because of one mistake and, for me, that is priceless. I could not more highly recommend Mr. Haltzman to anyone seeking legal assistance; he is top-notch, as a lawyer and as a person.
View More
Timothy C.
Recommends
June 18, 2020
Highly Professional and Very Engaged I had the pleasure of working with Matt on a recent DUI case. He was able to get it reduced to DWAI. He was always very attentive to my questions and gave me a fair and impartial opinion based on legal guidelines. He was very informative and provided me with all the information around my case and walked me through the process. I immediately felt at ease knowing he was working my case and the outcome was better then I expected. Highly recommend!!
Terrance E.
Recommends
June 1, 2020
The best for the Fort Collins area Overall experience with the Firm was amazing through and through. Professionalism was through the roof and Matt had assisted in every way possible. A classic case of a fairly significant traffic violation had turned into a minor issue thanks to Haltzman Law Firm, P.C.. Matt had fought for the best options and after the case was resolved I was completely relieved. I know where to go now that I know that there's someone fighting for me, and that's Haltzman Law Firm, P.C..
Heather N.
Recommends
May 1, 2020
Very knowledgeable and honest Matt was amazing. He was very knowledgeable about my situation and empathetic. He was straight forward and honest and was always prompt. Fought for me and my issue and was always very positive. Would absolutely recommend especially if you don't know what steps need to be taken