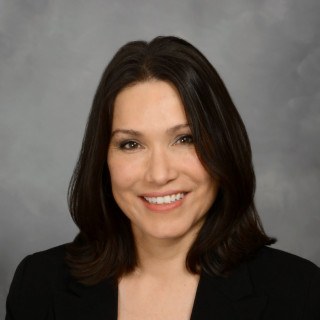 Ethics and Professionalism She is thorough, ethical, great communicator, prepares for trials, works diligently on all her matters.
View More
Q. How do you know this lawyer?
Current or Former Co-Worker/Colleague
Friend
Lisa is a colleague. I have referred matters to her and worked with her on one matter. She has a great reputation for her professionalism and wanting all of her work product to be properly done. She prepares in great detail for all trials she is having or that might even settle. She talks to all the witnesses involved in any manner.
Q. In the cases you were involved in with this attorney, which of the following apply?
Associated Lisa to help on a case that was becoming very adversarial. She did a great job meeting with out client, thinking of additional things to produce as evidence and as I said preparing for trial even though there was a possibility of settlement she still subpoenaed records got her exhibits ready, etc. I have also referred several cases to her and the individuals I referred were highly satisfied
Q. When did you work with this lawyer?
Have been referring clients to her for about ten years. Case we worked on together was in 2020.
Q. Was this lawyer an effective advocate/counselor and why?
Yes
She knows how to organize her arguments and her questions of witnesses. She does what it takes to get thoroughly prepared and to present her clients position. I think she has successfully handled every case I referred to her. I've watched her in action and her professionalism exudes.
Q. Please rate this lawyer on the following:
Legal Knowledge:
Excellent
Is always up to date on any issues that might arise in her case. Does her own research even after a paralegal might have written a brief for her.
Legal Analysis:
Excellent
She looks at all sides of potential cases, pointing out what might be a downside.
Communication Skills:
Excellent
She returns calls, she writes well to other lawyers in cases. She discusses pros and cons of case with clients.
Ethics and Professionalism:
Excellent
totally above board and ethical. Is very concerned about maintaining great ethical standards.
Q. For which practice area(s) would you recommend this lawyer?
business litigation, Divorce, Custody, Trials, Guardianships, Probate, Personal Injury
Q. Which of the following skills does this lawyer possess?
Business Advising
Client Relations
Collaboration
Dispute Resolution
Document Review
Drafting
Emotional Intelligence
Financial Literacy (handling client funds)
Legal Research
Legal Writing
Litigation
Mediation
Problem Solving
Pro Bono and Community Services
Trials
Use of Technology
Q. Please provide any additional comments about this lawyer
I would recommend Lisa to handle any matter competently and professionally.
Q. I would recommend this lawyer to my family and friends
Yes