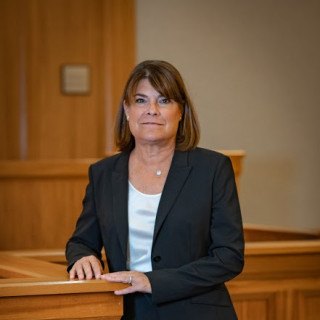 Lawyer Rating and Reviews
Ethics and Professionalism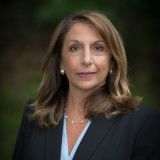 When deciding upon the right lawyer to represent you, Leslie has the complete package. She has unparalleled experience and knowledge in the area of personal injury and her dedication to her clients and cases is unsurpassed.
View More
›
Q. How do you know this lawyer?
Current or Former Co-Worker/Colleague
I have worked with Attorney Harkavy for the past 14 years.
Q. In the cases you were involved in with this attorney, which of the following apply?
We have collaborated on all personal injury cases in developing case strategy, evaluating and strengthening both liability and damages, and retaining the appropriate experts to maximize recovery for our clients.
Q. When did you work with this lawyer?
From 2006 to present.
Q. Was this lawyer an effective advocate/counselor and why?
Yes
Leslie is detailed oriented with a strong work ethic. She has excellent follow up and communication with clients and those involved with cases such as insurers, medical providers, experts. She consistently performs at a high level to obtain the best possible outcome for our clients.
Q. Please rate this lawyer on the following:
Legal Knowledge:
Excellent
Leslie's over 30 years experience dedicated tLo representing plaintiffs in personal injury cases Leslie's Leslie's more than 30 years of experience representing plaintiffs in personal injury cases distinguishes her in the field. She is hands-on in her representation of clients whereby she handles every aspect of the cases from initial intake to reading and analyzing medical records, preparing the cases for settlement and communicating with insurers in advocating for the best result.
Legal Analysis:
Excellent
Leslie's understanding of the law relating to personal injury allows her to quickly evaluate strengths and weaknesses in a case and take the necessary steps to improve the likelihood of success.
Communication Skills:
Excellent
Leslie always makes herself available to her clients with any questions or concerns to place them at ease with the often complex and stressful legal process involved with a case.
Ethics and Professionalism:
Excellent
Leslie has a strong work ethic and even stronger moral compass. Leslie is highly respected by her clients and colleagues.
Q. For which practice area(s) would you recommend this lawyer?
I would recommend Leslie for personal injury cases as well as all areas of civil litigation.
Q. Which of the following skills does this lawyer possess?
Arbitration
Client Relations
Dispute Resolution
Document Review
Drafting
Emotional Intelligence
Financial Literacy (handling client funds)
Legal Research
Legal Writing
Litigation
Mediation
Negotiation
Oral Argument
Problem Solving
Pro Bono and Community Services
Project Management
Trials
Use of Technology
Leslie is committed to each client in advocating for the best possible outcome on a case and will not rest until she has done everything she can to improve the likelihood of success on a case.
Q. Please provide any additional comments about this lawyer
Leslie is the real deal. She is all substance. She has genuine concern for her clients. She consistently performs at a superb level.
Q. I would recommend this lawyer to my family and friends
Yes