PREMIUM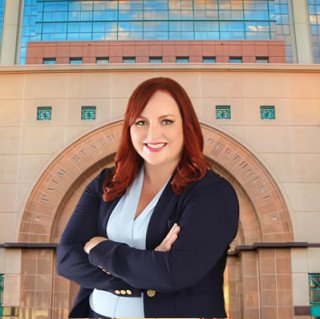 Family Law, Divorce, Domestic Violence...
District of Columbia, Florida
Review This Lawyer
What Clients Are Saying
7 Recommends
Mark E.
Recommends
October 19, 2021
The lawyer you choose will make a difference.
Kenney law (Laura) will make the difference. Laura's background and experience with the law are the cornerstones of her A + reputation in the South Florida legal community. Laura helped me thru one of the most challenging times in my life with compassion and a common-sense approach to the law. She never overpromises, Yet she away over-deliver results. Laura and her staff are great at communications, and your questions and concerns are answered promptly. Laura is determined to
represent you aggressively, and I would put her up against any opposing counsel. Kenney Law makes the difference.
View More
Joseph Sykes
Recommends
October 14, 2021
An outstanding and dedicated family lawyer!
Laura Kenney, ESQ Is the best ever lawyer I have met. She is compassionate, empathetic meticulous, dedicated, and has a real interest in a positive outcome for her clients. She has represented me in different situations over the last 3 1/2 years and is amazing in her knowledge of law. She is very relaxing to work with, and her and her team of Reena Corvil, make the most complicated cases look easy. She is very well organized and genuinely cared about her clients. I truly would recommend Laura
Kenny,ESQ for any kind of family law issue.
View More
Pat M.
Recommends
October 13, 2021
Best attorney ever She is an excellent attorney she's passionate and empathetic she definitely is passionate about her field she does the best for her clients always has a plan A and A Plan B she keeps her client up to date she kept me up-to-date continuously throughout I was very comfortable using her as my attorney I would not even consider using another attorney other than Laura Kenny definitely the best attorney I would give her 100% rating
L. V.
Recommends
October 11, 2021
Unequivocal and without hesitation I recommend Laura for Family Law
My legal situation began more bleak, desperate and dire than you'd ever want hear, a "perfect storm"-- but instead of Atlantic ocean water, it was a wall of money and "that's Tiger Woods law firm," as everyone kept telling me, implying that it did not matter if it amounted to a case full of sound and fury or not. The first lawyer I engaged literally told me to give up and start a another family. Others refunded my retainer, saying the case would go on through their retirement. I faced
a private detective pretexting me online with social media and over 223 case motions in less than 2 years. A Palm county clerk found it utterly shocking to see that. My first wife was dragged through a hell she never faced in our divorce nine years earlier. After several false starts, stumbles, and a few humbling (read: humiliating) pro se appearances, Laura sorted out a dozen or more complex issues and provided 100% satisfactory Legal services, start to finish. She was basically like David putting one in that Giant's eye, except what if there were 8 giants. You get it. Laura was highly knowledgeable about the law in general, and where there were questions, she got lightening fast answers, instead of offering the short shift you'll sometimes get, where attorneys feel pressed for time (I know-- when don't they?). We went through an appeal-- defending an appeal-- and it was completely resolved. All through our Family law War of the attrition (Roses), Laura kept me updated, even when my calls where off hours, panic stricken, bordering of nuisance. I'm not gloating-- believe me, I have nothing left appreciate something like that. I'm just thanking Laura. She's had decades of experience in Criminal law, knows her way around court rooms and more importantly, people; she navigates with tact, grace and professionalism. She's all there. They used to call it "a class act," but I'm not 89, and neither are you. This lawyer and her staff are completely caring and empathetic, yet focused, and you'll not find a better counsel from here to, say, Hong Kong, if that's what you needed.
View More
R. H.
Recommends
October 11, 2021
Highly ethical advocate Laura has been representing me in a high conflict divorce. She is always highly ethical, even when faced with antics, unethical practices and rule-breaking from opposing counsel. She has a strong knowledge of the law, as well as case law, and courtroom procedures. Laura always responds to calls or emails within 24 hours, and most of the time by the end of the same business day. She genuinely cares about her clients and is a fierce advocate.
Victor J.
Recommends
October 11, 2021
Victor M Jimenez we started working on my case back in 2019, she has been very profesional Miss Laura Kenny has been extremely profesional very knowledgeable with the law it has been a very difficult case and she has been there every step of the way, miss Kenny also answers text and calls off business hours and she is always very understanding of my needs. I will use miss Kenny for as long I continue my civil litigation.
R. P.
Recommends
October 6, 2021
Very helpful with my divorce Laura was very helpful in representing me during my divorce. I had no idea what to do when my ex-wife served me with a petition for divorce. Laura was very professional and effective when my ex's attorney was dragging out the process. She would always get back to me within a business day.