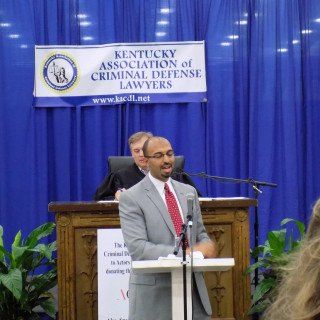 Lawyer Rating and Reviews
Ethics and Professionalism
Meticulous researcher and string advocate. Not afraid to take on tough cases.
View More
›
Q. How do you know this lawyer?
Current or Former Co-Worker/Colleague
I have worked with Krsna on trial matters since 2016.
Q. In the cases you were involved in with this attorney, which of the following apply?
Same Client
Different Client, Same Side of Case
I have worked directly on cases with him, and sought advice (and vice versa) on other cases.
Q. When did you work with this lawyer?
I have worked with Krsna from time to time since 2016.
Q. Was this lawyer an effective advocate/counselor and why?
Yes
Very effective for his clients. Knows how to research, investigate, negotiate and litigate a case.
Q. Please rate this lawyer on the following:
Legal Knowledge:
Excellent
Knows the law as well as any attorney. Also knows how to research and address novel legal issues.
Legal Analysis:
Excellent
Knows the Constitution and how to apply it to t his cleats' cases. Good writer.
Communication Skills:
Excellent
Communicates clearly and effective with his clients, other attorneys, and judges.
Ethics and Professionalism:
Excellent
The is no doubt about his adherence to high ethical standards.
Q. For which practice area(s) would you recommend this lawyer?
Criminal defense, and civil/family (divorce, child custody, EPO/DVO, child support, etc.).
Q. Which of the following skills does this lawyer possess?
Appeals
Client Relations
Collaboration
Dispute Resolution
Drafting
Emotional Intelligence
Legal Research
Legal Writing
Litigation
Mediation
Negotiation
Oral Argument
Problem Solving
Trials
Krsna is one of the best attorneys in Louisville. He cares about his clients and knows the law inside and out.
Q. Please provide any additional comments about this lawyer
Effective advocate and great person.
Q. I would recommend this lawyer to my family and friends
Yes