Lawyer Rating and Reviews
Ethics and Professionalism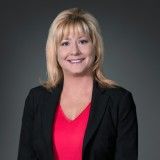 Joshua has a great career track record and tremendous future potential.
View More
›
Q. How do you know this lawyer?
Current or Former Co-Worker/Colleague
Joshua worked for another firm. Then he joined the same firm where I work.
Q. In the cases you were involved in with this attorney, which of the following apply?
Same Client
Opposing Client
We have been on opposing sides of the same matter in 2018 and on the same side of a case in 2019
Q. When did you work with this lawyer?
2018, 2019
Q. Was this lawyer an effective advocate/counselor and why?
Yes
Joshua has excellent communication and problem-solving skills which enable him to help his clients achieve positive outcomes.
Q. Please rate this lawyer on the following:
Legal Knowledge:
Excellent
Joshua has excellent legal knowledge of the recent changes in family law matters such as maintenance obligations, etc.
Legal Analysis:
Excellent
Joshua has excellent legal analysis as he often cites several relevant case laws in support of his motions at trials.
Communication Skills:
Excellent
Joshua has excellent communication skills with clients, opposing attorneys, and the judges love him!
Ethics and Professionalism:
Excellent
Joshua is a former prosecutor, is active in his church, and maintains his composure in any situation.
Q. For which practice area(s) would you recommend this lawyer?
Family Law, Bankruptcy, and Immigration
Q. Which of the following skills does this lawyer possess?
Appeals
Collaboration
Dispute Resolution
Emotional Intelligence
Legal Research
Legal Writing
Litigation
Mediation
Negotiation
Oral Argument
Problem Solving
Trials
Q. I would recommend this lawyer to my family and friends
Yes