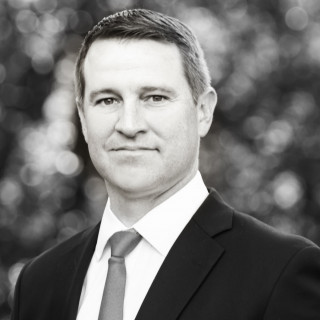 Lawyer Rating and Reviews
Ethics and Professionalism Joe is simply top shelf. He is the type of advocate I would want on my team if ever the need arose.
View More
›
Q. How do you know this lawyer?
Classmate at Law School
Friend
I have known Joe since law school. We have been friends ever since, socially and professionally.
Q. In the cases you were involved in with this attorney, which of the following apply?
Same Client
Opposing Client
Joe and I have worked together on a variety of matters. I welcome the opportunity to do so in the future.
Q. When did you work with this lawyer?
Periodically over the years from 2003-present.
Q. Was this lawyer an effective advocate/counselor and why?
Yes
Joe is a top notch advocate and mediator. He is intelligent, pragmatic, creative, and persuasive.
Q. Please rate this lawyer on the following:
Legal Knowledge:
Excellent
Joe is a student of the law who enjoys keeping abreast of the latest developments.
Legal Analysis:
Excellent
Joe's natural intellect aid him substantially in his ability to effectively analyze the law.
Communication Skills:
Excellent
Joe is even-tempered and mild-mannered, which aid his persuasiveness.
Ethics and Professionalism:
Excellent
For Joe, some things are just black and white. His word is his bond.
Q. For which practice area(s) would you recommend this lawyer?
Business disputes, real estate disputes, mediation of any matter.
Q. Which of the following skills does this lawyer possess?
Appeals
Arbitration
Business Advising
Client Relations
Collaboration
Dispute Resolution
Document Review
Drafting
Emotional Intelligence
Financial Literacy (handling client funds)
Legal Research
Legal Writing
Litigation
Mediation
Negotiation
Oral Argument
Problem Solving
Pro Bono and Community Services
Project Management
Transactions
Trials
Use of Technology
Q. I would recommend this lawyer to my family and friends
Yes