PREMIUM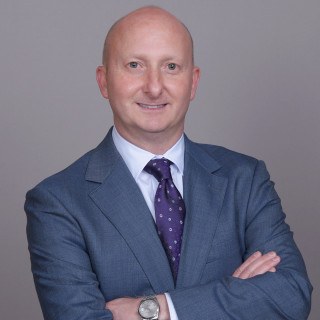 What Clients Are Saying
4 Recommend
L. P.
Recommends
April 1, 2022
Child custody
My husband and I needed legal advice and guidance on custody and child support. We had reviewed so many attorneys, and Jordan was instantly a perfect fit for our case. His confidence, knowledge, and expertise has kept us at ease in this ongoing matter. He has prepared us, guided us, and has discussed everything with us so we've never felt in the dark. He has been prompt, responsive, and has left absolutely nothing undone. We are so thankful to be working with him during this time. We honestly
could not have asked for a better attorney.
View More
Michael N.
Recommends
July 24, 2020
Performed the work I requested in regards to a divorce in a very calm and understanding manner
I specifically wanted to let anyone know if you're looking for some good advice kind representation and quick responses when you have questions or problems then Jordan is your guy!!! The whole divorce process thing was quite scary and overwhelming and while interviewing other lawyers they either wanted to go in like a shark and rip things apart and overcharge me or not really give a crap and hand me to someone below them Jordan always gave me personalized attention regardless of the time or day
and I would strongly recommend at least putting him in your top three I talk to you about 12 different lawyers and I stopped my look once I had one phone call with him he held up his end of the deal when it comes to giving me the correct price point as well as taking very good care of my needs specifically with my children so I would probably fill up every single character if Given the opportunity so I'll let it be at that I would never look anywhere else if I personally knew a friend or family member that needed strong but reasonable representation what else can you ask for these days and all of this in the middle of Covid I'm truly blessed to find him.
View More
Deborah L.
Recommends
April 9, 2020
Jordan Zitron became an anchor in one of the biggest storms of my life. Jordan Zitron was invaluable to me while going through the filing and preparation for my custody hearing. He helped me gather facts in order to be able to make grounded discitions and he gave me focused preparation for my hearing. Not only did he guide me through a maze of uncertainty and the vast unknown of the legal mine field, I felt confident because of his honest and thurough attention he paid to my case. I confidently and highly recommend Jordan Zitron for help with your custody case.
Caleb R.
Recommends
December 3, 2019
Ongoing Case. I am currently working with Jordan on a divorce case, and so far, he has been amazing. He is easy to talk to and makes you feel like you aren't alone in the situation. My case is an ongoing case at this time, and I am looking forward to continuing to work with him as this matter becomes resolved.