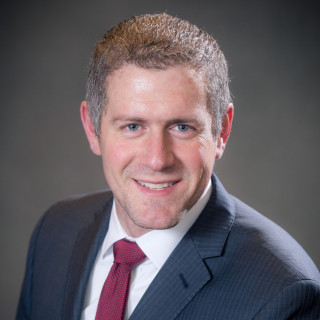 Reviewed by
Joey B.
December 24, 2020
Recommends
Top Notch Legal Representation
I was referred to Mr. Rafferty through a friend. I was told he would be in touch. Almost immediately, John reached out to me via email to arrange a call for the very next morning. Not only did John communicate well, he also was able to negotiate a great settlement for me. He handled my case quickly and professionally. I would go as far as to say that John went above and beyond! I truly felt like I had an advocate in John. I would highly recommend John to any of my family and friends seeking
legal counsel. You won't be disappointed!
Reviewed by
John P.
November 5, 2020
Recommends
Outstanding service.
John Rafferty went above and beyond in every aspect of his service. He was on top of the case and proactive in resolving issues that could come up. Extremely professional and fast to respond and follow up with any concerns. We were very relieved to be working with such an intelligent and empathetic attorney on our case. I can not recommend him highly enough!
Reviewed by
D. B.
October 24, 2020
Recommends
John Rafferty put together a very well thought out argument for my Unemployment appeal hearing
The PA Bar Association put me in contact with John Rafferty. I had never worked with a Lawyer before and didn't know how to even begin the process. Plus, because of covid, everything from meeting with a lawyer to the hearing had be accomplished solely by phone and emails. John Rafferty was very polite and professional as he took all my information and explained the process of preparing for my employer's unemployment appeal. He kept in touch with me while he was working on my case and was
quick to respond to my phone calls and emails. And the day before the hearing he walked me through what his plan was for the hearing and what laws he was addressing by his line of questioning. John Rafferty took control of the hearing with a very well thought out argument with the statements and questions to my employer. I was very impressed at how hard he worked for me at my hearing. I had a very positive experience as a client of John Rafferty.
Reviewed by
Kevin M.
October 15, 2020
Recommends
John Rafferty's help has been invaluable
I've had the pleasure of being represented by John Rafferty on a few occasions. He has always been extremely helpful and empathetic to any situation. The last time I used his services results were achieved in just over 24 hours! I would highly recommend John to anyone that would be in need of an attorney.
Reviewed by
Susan Ingram
October 14, 2020
Recommends
A Positive Experience & Outcome - Highly Recommend
I had such a positive experience in working with John throughout my case. From our first meeting to the successful outcome, John exceeded every expectation. John made this process easier than I anticipated because of his continual communication, legal expertise, patience and respect for my input. John always made sure I was informed and advised me of any concerns yet never pushed his opinion or tried to influence my decision.