PREMIUM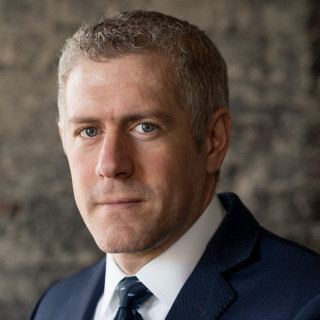 What Clients Are Saying
10 Recommends
M. L.
Recommends
January 10, 2023
Compassionate, highly qualified attorney
Like most folks encountering the criminal justice system, I turned to Attorney Rafferty's office during a very difficult time. From my first meeting with Attorney Rafferty to my final email regarding the resolution of the case, he has made a scary, overwhelming process significantly easier and better than I could have imagined. It's been obvious to me that he's not in this work for the financial benefit. He's in it because he truly cares and wants to use his legal expertise to help others.
During our initial consultation, his sincere demeanor and professionalism put me at ease. I also appreciated his explanation of multiple routes that we could take with my case and what the pros and cons of each would be. This allowed me to make the best choices for my personal circumstances. Along the way, he communicated any changes or updates to the legal situation promptly. He answered all of my questions in a way that was easy to understand. Overall, I could not recommend his services enough. His legal counsel was realistic but optimistic. He advocated for my needs and helped me navigate my way to what I would consider the best-case scenario. He also took my financial situation into consideration and worked efficiently with the time we had. I really don't have enough good things to say about him as a professional, skilled attorney. While every situation is different, if you want a great lawyer with a great heart and a fantastic team behind him, this is the attorney I would recommend. His services are a worthwhile investment in your future or your loved one's future.
View More
Helen C.
Recommends
March 23, 2022
Empathetic and Expedient Mr. Rafferty was very responsive to my particular legal needs and exceeded my expectations in his abilities to expedite the process through to a welcomed finality. Mr. Rafferty took the time to listen to my complaint, showed a sincere appreciation for my views and concerns, and provided me with the appropriate legal guidance and support to enact change to the circumstances at hand. To anyone seeking legal counsel and direction I would not hesitate to recommend Mr. Rafferty.
Denise V.
Recommends
February 2, 2022
I have never been so pleased with a lawyer.
John Rafferty did an amazing job for me last fall. He was extremely knowledgeable, courteous, and professional. He really put me at ease, from our first conversation, and throughout working with him. I immediately felt like I was speaking with an old friend. It was such a stressful time, and he made me feel like I wasn't alone and that we would be successful. Even if we had not been successful I still would have felt like every aspect and avenue had been looked into and covered. I highly
recommend Mr. Rafferty to all of my friends and acquaintances.
View More
Shelli Barbush
Recommends
November 15, 2021
5 star rating across the spectrum of experience, knowledge, expertise and professionalism!
I feel very fortunate to have had the opportunity to work with Attorney John Raferty on a civil litigation case. John's knowledge of the legalities of my case navigated it to a successful completion without having to go to court. John was very thorough when communicating with me and promptly addressed my questions and concerns with compassion and patience. His professionalism and expertise were pivotal in closing this case in a timely and cost efficient way. I would highly recommend John
Raferty and will be forever grateful.
View More
Rebekah T.
Recommends
February 3, 2021
Knowledgable-Kind-Strategic
Generally speaking, one never wants to find himself in need of a lawyer; but when that time came for us, we were grateful to have John Rafferty. Even with the first meeting, Mr. Rafferty had already done extensive background research and was well prepared to ask meaningful questions. He was well versed in our type of situation and was able to layout multiple options for us to discuss. Perceptive to our current needs, John provided valuable strategic insight concerning the first steps, as well as
an outline of what to expect throughout the coming months. He was prompt in responding and always followed up conversations with a summary and additional resources. Our most trusted friends recommended him to us, and now we also know whom we will recommend going forward.
View More
Joey B.
Recommends
December 24, 2020
Top Notch Legal Representation
I was referred to Mr. Rafferty through a friend. I was told he would be in touch. Almost immediately, John reached out to me via email to arrange a call for the very next morning. Not only did John communicate well, he also was able to negotiate a great settlement for me. He handled my case quickly and professionally. I would go as far as to say that John went above and beyond! I truly felt like I had an advocate in John. I would highly recommend John to any of my family and friends seeking
legal counsel. You won't be disappointed!
View More
John P.
Recommends
November 5, 2020
Outstanding service. John Rafferty went above and beyond in every aspect of his service. He was on top of the case and proactive in resolving issues that could come up. Extremely professional and fast to respond and follow up with any concerns. We were very relieved to be working with such an intelligent and empathetic attorney on our case. I can not recommend him highly enough!
D. B.
Recommends
October 24, 2020
John Rafferty put together a very well thought out argument for my Unemployment appeal hearing
The PA Bar Association put me in contact with John Rafferty. I had never worked with a Lawyer before and didn't know how to even begin the process. Plus, because of covid, everything from meeting with a lawyer to the hearing had be accomplished solely by phone and emails. John Rafferty was very polite and professional as he took all my information and explained the process of preparing for my employer's unemployment appeal. He kept in touch with me while he was working on my case and was
quick to respond to my phone calls and emails. And the day before the hearing he walked me through what his plan was for the hearing and what laws he was addressing by his line of questioning. John Rafferty took control of the hearing with a very well thought out argument with the statements and questions to my employer. I was very impressed at how hard he worked for me at my hearing. I had a very positive experience as a client of John Rafferty.
View More
Kevin M.
Recommends
October 15, 2020
John Rafferty's help has been invaluable I've had the pleasure of being represented by John Rafferty on a few occasions. He has always been extremely helpful and empathetic to any situation. The last time I used his services results were achieved in just over 24 hours! I would highly recommend John to anyone that would be in need of an attorney.
Susan Ingram
Recommends
October 14, 2020
A Positive Experience & Outcome - Highly Recommend I had such a positive experience in working with John throughout my case. From our first meeting to the successful outcome, John exceeded every expectation. John made this process easier than I anticipated because of his continual communication, legal expertise, patience and respect for my input. John always made sure I was informed and advised me of any concerns yet never pushed his opinion or tried to influence my decision.