PREMIUM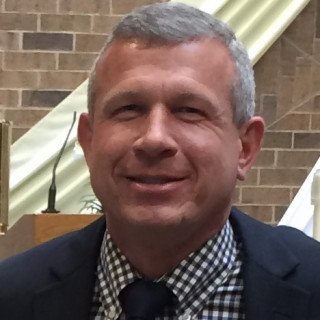 Ethics and Professionalism Attorney Foscato has the knowledge and experience to address any legal matter involving bankruptcy or debt collection.
View More
Q. How do you know this lawyer?
Current or Former Co-Worker/Colleague
I have referred many cases to Attorney Foscato and am aware of his abilities
Q. In the cases you were involved in with this attorney, which of the following apply?
I have had cases that I have worked with Attorney Foscato over the years. I have referred many of my clients to him to address bankruptcy and debt collection legal issues.
Q. When did you work with this lawyer?
I have worked with attorney Foscato on various bankruptcy cases over the past 20 plus years.
Q. Was this lawyer an effective advocate/counselor and why?
Yes
Attorney Foscato has been most effective in addressing bankruptcy and collection issues. I would say conservatively that I have had over fifty (50) cases with him. He knows the bankruptcy and collection laws better than anyone I know.
Q. Please rate this lawyer on the following:
Legal Knowledge:
Excellent
No one better in Bankruptcy and collection law. Has always been prompt and straight forward with his legal opinions
Legal Analysis:
Excellent
Exceptional legal analysis on the most complex cases. He has many years of experience behind him.
Communication Skills:
Excellent
I know that if I call Attorney Foscato he will call me back. He will take the time to address legal strategy and arguments he can make.
Ethics and Professionalism:
Excellent
I have worked with Attorney Foscato on well over fifty (50) cases and never had an ethical issues. He is the consummate professional
Q. For which practice area(s) would you recommend this lawyer?
Bankruptcy and collection work
Q. Which of the following skills does this lawyer possess?
Appeals
Arbitration
Business Advising
Client Relations
Collaboration
Dispute Resolution
Document Review
Drafting
Emotional Intelligence
Financial Literacy (handling client funds)
Legal Research
Legal Writing
Litigation
Mediation
Negotiation
Oral Argument
Problem Solving
Transactions
Trials
Use of Technology
Q. I would recommend this lawyer to my family and friends
Yes