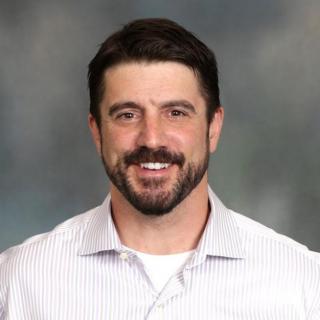 Business Law, Intellectual Property
Florida, New Jersey, New York, Virginia
Review This Lawyer
Ethics and Professionalism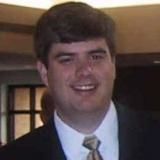 Mr. Weaver's legal abilities alone warrant the rating that I have provided. However, when you combine those legal abilities with the level of professionalism and care he provides to all of his clients he should be rated above this surveys 10 point scale.
View More
Q. How do you know this lawyer?
Current or Former Co-Worker/Colleague
Friend
I shared office space with Mr. Weaver and have worked with him on several occasions. Mr. Weaver is also a personal friend.
Q. In the cases you were involved in with this attorney, which of the following apply?
I will often consult with or bring Mr. Weaver in to assist on complex business matters. I also refer my domestic relations clients who are in need of prenuptial agreements.
Q. When did you work with this lawyer?
I have worked with Mr. Weaver on numerous occasions for more than ten years.
Q. Was this lawyer an effective advocate/counselor and why?
Yes
Mr. Weaver's knowledge of the law in the areas of his practice is outstanding. Mr. Weaver is able to quickly get to the heart of the issues in complex legal matters while maintaining the highest levels of professionalism and care for his clients. Mr. Weaver is a zealous advocate for his clients and provides the the type of individualized attention that every client deserves whether that client is a large corporation or a small business owner.
Q. Please rate this lawyer on the following:
Legal Knowledge:
Excellent
Mr. Weaver 's legal knowledge is outstanding. Mr. Weaver's ability to process complex legal issues within the framework of State and Federal Law makes him an irreplaceable asset to all his clients.
Legal Analysis:
Excellent
Mr. Weaver's ability to seamlessly take the unique facts from his individual clients and analyze them within the framework of codified law and case law allows him to advise his clients on matters related to prior acts but also allows him to advise his clients of potential or future legal issues as well.
Communication Skills:
Excellent
Mr. Weaver's verbal and written communication skills are on par with the best attorneys in the country. Mr. Weaver uses these skills to maintain a level of contact with his clients that few attorneys are able to match.
Ethics and Professionalism:
Excellent
Mr. Weaver maintains a level of professionalism with clients, opposing parties/counsel and judicial system that makes him an asset to all his clients. The ethical standards Mr. Weaver hold himself to are in line with the highest standards of the legal profession.
Q. For which practice area(s) would you recommend this lawyer?
Business Law, Intellectual Property and Prenuptial Agreements.
Q. Which of the following skills does this lawyer possess?
Arbitration
Business Advising
Client Relations
Collaboration
Dispute Resolution
Document Review
Drafting
Emotional Intelligence
Financial Literacy (handling client funds)
Legal Research
Legal Writing
Negotiation
Problem Solving
Transactions
Use of Technology
Q. I would recommend this lawyer to my family and friends
Yes