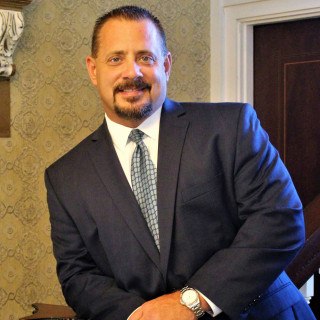 Ethics and Professionalism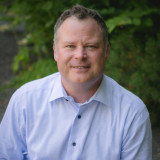 Jeff has a vast knowledge of the law, but it is his ability to effective communicate in & outside the courtroom is one of the things that truly separates him from other attorneys.
View More
Q. How do you know this lawyer?
Current or Former Co-Worker/Colleague
I was an Associate in Jeff's firm before he & I became partners a few years back.
Q. In the cases you were involved in with this attorney, which of the following apply?
Same Client
Different Client, Same Side of Case
I have handled cases with Jeff, & have also observed him represent a number of our firm's clients.
Q. When did you work with this lawyer?
June, 2009 - the present.
Q. Was this lawyer an effective advocate/counselor and why?
Yes
An assortment of qualities make Jeff one of the best attorneys I've worked with in 15 years of practice. His ability to effectively communicate with others (juries, judges, prosecutors, clients, etc...) is one of the many things that make him a stellar advocate. Further, I don't believe I've seen an attorney with a better courtroom presence than Jeff.
Q. Please rate this lawyer on the following:
Legal Knowledge:
Excellent
Jeff is one of the first attorneys I turn to when confronted with a difficult legal issue. His experience on both the plaintiff & defense side results in him having seen just about every issue.
Legal Analysis:
Excellent
Jeff is able to quickly spot issues & write/argue in a clear, concise and persuasive manner.
Communication Skills:
Excellent
I believe Jeff's ability to effectively communicate with different audiences is one of his best qualities.
Ethics and Professionalism:
Excellent
I have turned to Jeff with questions pertaining to Ethical Responsibilities repeatedly in the past. His guidance/advice has always been spot-on
Q. For which practice area(s) would you recommend this lawyer?
Criminal Defense, Personal Injury, Appeals, etc...
Q. Which of the following skills does this lawyer possess?
Appeals
Client Relations
Emotional Intelligence
Legal Research
Legal Writing
Litigation
Negotiation
Oral Argument
Problem Solving
Trials
Q. Please provide any additional comments about this lawyer
There are only a few attorneys that I am comfortable referring to without hesitation, & Jeff is, without question, one of them. He is an outstanding attorney, who does everything in his power to put his clients in the best possible position.
Q. I would recommend this lawyer to my family and friends
Yes