 Ethics and Professionalism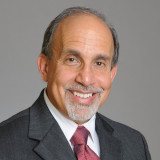 Jeff combines the best ability to communicate, litigate, and compassion for his clients.
View More
Q. How do you know this lawyer?
I have known Jeff since 1975 when we were in law school at the University of Florida College of Law. He was an exceptional student.
Q. In the cases you were involved in with this attorney, which of the following apply?
I litigated against Jeff several times and he was a skilled adversary. He was very compassionate for his client, was highly skilled in his work and he obtained very good results.
Q. When did you work with this lawyer?
Since 1977 in various matters against him. I have seen him in court throughout and he is highly skilled.
Q. Was this lawyer an effective advocate/counselor and why?
Yes
There is "no quit" in Jeff. He keeps pushing and moving forward until he achieves his goal.
Q. Please rate this lawyer on the following:
Legal Knowledge:
Excellent
There may be no finer lawyer in Palm beach County and he has earned the respect of the judges.
Legal Analysis:
Excellent
Jeff is very bright and can easily spot the correct legal issues.
Communication Skills:
Excellent
Jeff is quite able to articulate his client's position in a concise manner. He promptly returns phone calls and email messages.
Ethics and Professionalism:
Excellent
Jeff is highly ethical and his word is truly his bond. If Jeff says something you can literally take it to the bank.
Q. For which practice area(s) would you recommend this lawyer?
Bankruptcy, collection, foreclosure, commercial, contracts and similar fields.
Q. Which of the following skills does this lawyer possess?
Business Advising
Client Relations
Collaboration
Dispute Resolution
Document Review
Drafting
Emotional Intelligence
Financial Literacy (handling client funds)
Legal Research
Legal Writing
Litigation
Mediation
Negotiation
Oral Argument
Problem Solving
Pro Bono and Community Services
Project Management
Transactions
Trials
Use of Technology
Q. I would recommend this lawyer to my family and friends
Yes