 Ethics and Professionalism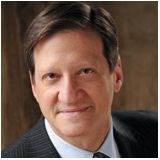 Having a focus of a law practice allows a lawyer to become thoroughly familiar with a subject, and Jim has focused on Worker's Compensation for so long he has the answers.
View More
Q. How do you know this lawyer?
Current or Former Co-Worker/Colleague
Jim is a colleague, and he handles worker's compensation cases
Q. In the cases you were involved in with this attorney, which of the following apply?
I refer cases to him where his expertise is strong.
Q. When did you work with this lawyer?
2019
Q. Was this lawyer an effective advocate/counselor and why?
Yes
He was an excellent advocate because he has extensive knowledge of Worker's Compensation law
Q. Please rate this lawyer on the following:
Legal Knowledge:
Excellent
He has represented Worker's Compensation claimants for many years.
Legal Analysis:
Excellent
Extensive knowledge of the law, and frequently appears before Worker's Compensation judges.
Communication Skills:
Excellent
Courtroom experience is extensive and he is a natural advocate
Ethics and Professionalism:
Excellent
Always above board and transparent, never a doubt about his honesty
Q. For which practice area(s) would you recommend this lawyer?
Worker's Compensation
Q. Which of the following skills does this lawyer possess?
Appeals
Client Relations
Legal Writing
Litigation
Negotiation
Oral Argument
Trials
Q. I would recommend this lawyer to my family and friends
Yes