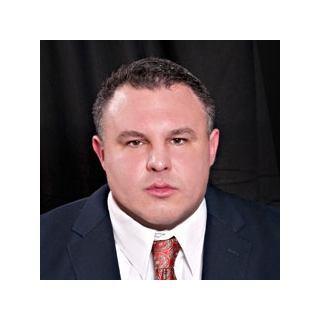 Lawyer Rating and Reviews
Ethics and Professionalism I have worked closely with Mr. Oronoz on a handful of cases and in every instance he has worked tirelessly to get his clients the best results possible. He is never one to shy away from conflict, but still manages to treat opposing counsel with the decency and respect that our profession demands. Protecting his clients' rights and advocating on their behalf is his top priority and true passion. He was born to be an attorney. I wholeheartedly recommend him.
View More
›
Q. How do you know this lawyer?
Current or Former Co-Worker/Colleague
We are both members of the Nevada Bar, have represented co-defendants in the same case, and I have seen him in court on multiple other criminal matters.
Q. In the cases you were involved in with this attorney, which of the following apply?
Different Client, Same Side of Case
Represented co-defendants in a criminal case
Q. When did you work with this lawyer?
2019
Q. Was this lawyer an effective advocate/counselor and why?
Yes
Mr. Oronoz is an aggressive advocate who fights tirelessly for his clients. He also knows all of the prosecutors and judges well due to his years of experience and is able to accurately forecast possible outcomes because of this knowledge, which allows him to tailor his approach depending on the particular circumstances of the case.
Q. Please rate this lawyer on the following:
Legal Knowledge:
Excellent
Mr. Oronoz has years of experience dealing with some of the most difficult cases that come through the justice system, which has given him a vast amount of legal knowledge. That said, he is constantly striving to stay up to date on the law and seems to truly enjoy learning and teaching others as well.
Legal Analysis:
Excellent
Mr. Oronoz has a very thorough understanding of existing case law and how it applies to his cases. He is oftentimes more well-versed than opposing counsel on the nuances of the law, which he uses to his advantage.
Communication Skills:
Excellent
Mr. Oronoz is understandably very busy, but he still makes time to personally communicate with his clients, co-counsel, and opposing counsel. He also has very helpful support staff that are always available if Mr. Oronoz is not.
Ethics and Professionalism:
Excellent
Mr. Oronoz prides himself on having good moral character. He takes his oath very seriously.
Q. For which practice area(s) would you recommend this lawyer?
I would easily recommend Mr. Oronoz in the areas of both personal injury and criminal defense.
Q. Which of the following skills does this lawyer possess?
Appeals
Arbitration
Business Advising
Client Relations
Collaboration
Drafting
Emotional Intelligence
Financial Literacy (handling client funds)
Legal Research
Legal Writing
Litigation
Mediation
Negotiation
Oral Argument
Problem Solving
Trials
Use of Technology
Q. I would recommend this lawyer to my family and friends
Yes