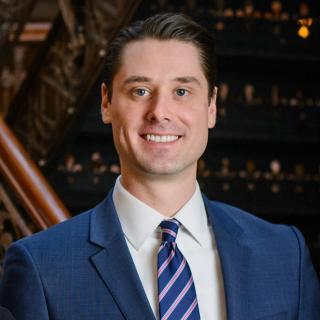 Lawyer Rating and Reviews
Ethics and Professionalism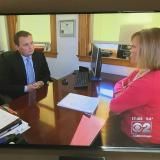 Mr. Barney has the extremely rare ability to be able to successfully write appeals and advocate in the courtroom. His intellect combined with his real world practicality and focus on solution-oriented law practice is beyond admirable.
View More
›
Q. How do you know this lawyer?
Current or Former Co-Worker/Colleague
We have represented the same client in several civil rights and criminal defense cases.
Q. In the cases you were involved in with this attorney, which of the following apply?
Mr. Barney and I have represented several clients together in both criminal and civil rights cases.
Q. When did you work with this lawyer?
Approximately 2015-present
Q. Was this lawyer an effective advocate/counselor and why?
Yes
Mr. Barney is an exceptional lawyer. He is a great writer and researcher, an extraordinary advocate, and a tireless worker.
Q. Please rate this lawyer on the following:
Legal Knowledge:
Excellent
Few know the law in regards to civil rights and criminal matters better than Mr. Barney.
Legal Analysis:
Excellent
Mr. Barney is outstanding at analyzing legal authorities and applying them to his particular case.
Communication Skills:
Excellent
He is great at explaining difficult and complex issues and facts in a concise way that makes it easy for clients, juries, and Judges to understand.
Ethics and Professionalism:
Excellent
Mr. Barney is courteous and respectful to his clients, opposing counsel, Judges, and court personnel. He also goes above and beyond to act in a honest, fair and ethical manner.
Q. For which practice area(s) would you recommend this lawyer?
Appeals, civil rights litigation (police brutality, excessive force, malicious prosecution, etc) and general litigation
Q. Which of the following skills does this lawyer possess?
Appeals
Client Relations
Drafting
Legal Research
Legal Writing
Litigation
Oral Argument
Problem Solving
Trials
Use of Technology
Q. Please provide any additional comments about this lawyer
Mr. Barney is a truly exceptional lawyer who is a gifted writer/researcher and fantastic advocate for his clients in the courtroom.
Q. I would recommend this lawyer to my family and friends
Yes