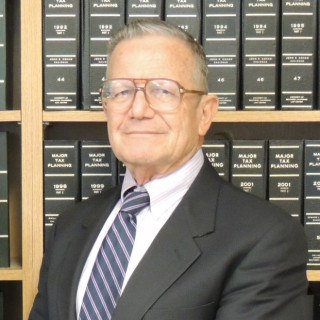 Lawyer Rating and Reviews
Ethics and Professionalism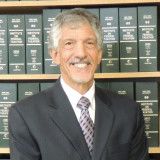 Of all the attorneys with whom I have worked or whom I have known, I would not rate any one of them above Howard.
View More
›
Q. How do you know this lawyer?
Current or Former Co-Worker/Colleague
I worked for Howard from 1986 through 1990. We became partners in 1990 through 1995, when I moved to Minnesota for 21 years. In February 2019, we re-started the Sanger & Molever law firm partnership.
Q. In the cases you were involved in with this attorney, which of the following apply?
Howard and I work on many separate cases and many joint cases.
Q. When did you work with this lawyer?
1986-1995; 2018 as an independent contractor; February 2019 to present as law partners.
Q. Was this lawyer an effective advocate/counselor and why?
Yes
Howard speaks and writes with a clarity that few attorneys approach. When clients comment on Howard's work, inevitably they tout his detailed analysis and communication of the issues and the solutions to those issues.
Q. Please rate this lawyer on the following:
Legal Knowledge:
Excellent
Howard draws on an immense background in the estate planning and tax areas of the law. Howard has authored legal articles and has written detailed chapters for Continuing Education treatises.
Legal Analysis:
Excellent
Once Howard determines the legal issue in a case, he can focus like very few attorneys on the analysis and proposed solution.
Communication Skills:
Excellent
Howard can communicate orally or in writing with precision no commonly found among attorneys.
Ethics and Professionalism:
Excellent
Howard has a respect for practicing law with the utmost professionalism and adherence to the highest ethical standards.
Q. For which practice area(s) would you recommend this lawyer?
I would recommend Howard in any of the following areas of law: Income tax, estate tax, generation-skipping transfer tax, property tax planning or dispute work. Howard also has expertise in tax dispute work, probate and all aspects of trust administration.
Q. Which of the following skills does this lawyer possess?
Document Review
Drafting
Financial Literacy (handling client funds)
Legal Research
Legal Writing
Negotiation
Problem Solving
Transactions
Use of Technology
Howard has an uncanny ability to simplify issues for a client and then respond to the client's needs with either (a) simplistic terms, or (b) complex explanations -- depending on the circumstances of the particular situation.
Q. Please provide any additional comments about this lawyer
If I or any family member needed assistance of a tax, estate planning, or business attorney, I could not recommend any attorney above Howard.
Q. I would recommend this lawyer to my family and friends
Yes