Ethics and Professionalism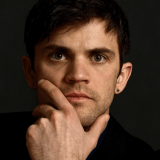 Consistently regarded as one of the best trial attorneys in the state of Montana.
View More
Q. How do you know this lawyer?
Current or Former Co-Worker/Colleague
Friend
Family Member
Father
Q. In the cases you were involved in with this attorney, which of the following apply?
Same Client
Different Client, Same Side of Case
Partner
Q. When did you work with this lawyer?
2015-present
Q. Was this lawyer an effective advocate/counselor and why?
Yes
Chuck has excellent interpersonal skills, is a top notch negotiator, and ranks number one for jury selection in Montana.
Q. Please rate this lawyer on the following:
Legal Knowledge:
Excellent
This is your go to trial lawyer in Montana and a zealous advocate.
Legal Analysis:
Excellent
Chuck has 30 years of experience across several states and internationally.
Communication Skills:
Excellent
Chuck can resolve a serious felony case with a phone call... and has done it many times!
Ethics and Professionalism:
Excellent
Chuck has an record of providing fair and equitable dealings.
Q. For which practice area(s) would you recommend this lawyer?
Criminal Defense, Personal Injury
Q. Which of the following skills does this lawyer possess?
Emotional Intelligence
Financial Literacy (handling client funds)
Use of Technology
Q. Please provide any additional comments about this lawyer
10/10 Would recommend.
Q. I would recommend this lawyer to my family and friends
Yes