PREMIUM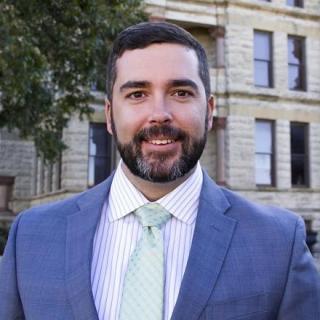 Lawyer Rating and Reviews
Ethics and Professionalism Over the years I have had situations where I was either conflicted out of a case or did not practice that particular area of law, so I referred cases to other lawyers. In some situations, either I or my client were not satisfied with the level of service provided. That has not been the case with Glynn Vrba. I do not hesitate to send him cases because I know he will handle the case in the utmost ethical and professional manner.
View More
›
Q. How do you know this lawyer?
Current or Former Co-Worker/Colleague
I have second chaired criminal trial cases with Glynn
Q. In the cases you were involved in with this attorney, which of the following apply?
Same Client
Different Client, Same Side of Case
We have represented the same client on a case, and different clients on the same case.
Q. When did you work with this lawyer?
From 2014 to present
Q. Was this lawyer an effective advocate/counselor and why?
Yes
Glynn is a zealous advocate for his clients and has a comprehensive knowledge of criminal law in general.
Q. Please rate this lawyer on the following:
Legal Knowledge:
Excellent
Glynn can recall case cites and statutes from memory in the middle of trial.
Legal Analysis:
Excellent
Glynn has an astonishing ability to pair the facts of a particular case with an established legal defense.
Communication Skills:
Excellent
Glynn keeps the client and co-counsel informed of all relevant information concerning the case throughout the process.
Ethics and Professionalism:
Excellent
I have never witnessed Glynn do anything that would be even remotely considered unethical.
Q. For which practice area(s) would you recommend this lawyer?
Criminal Law and Traffic Ticket Law
Q. Which of the following skills does this lawyer possess?
Client Relations
Emotional Intelligence
Legal Research
Litigation
Negotiation
Oral Argument
Problem Solving
Trials
Q. I would recommend this lawyer to my family and friends
Yes