PREMIUM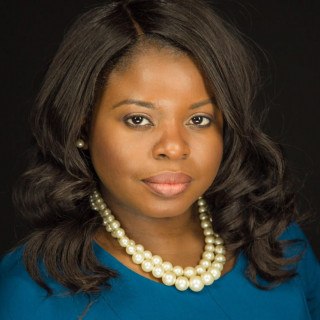 Lawyer Rating and Reviews
Ethics and Professionalism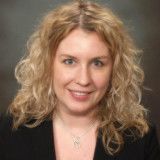 Ms Longe has a deep understanding of complex legal issues. Her experience, dedication and knowledge of criminal law is evidenced by her genuine interest in helping people.
View More
›
Q. How do you know this lawyer?
Current or Former Co-Worker/Colleague
I met Ms Longe when she was working as an Assistant State's Attorney.
Q. In the cases you were involved in with this attorney, which of the following apply?
Same Client
Opposing Client
Ms Longe would often be the ASA assigned to the courtroom where I had clients. I would also work closely with her on days when I was the Bar Attorney for the courthouse/rooms she was assigned to.
Q. When did you work with this lawyer?
I have known Ms Longe since 2010. I have had the opportunity to work with her in her capacity as ASA/opposing counsel regularly and now in private practice as well.
Q. Was this lawyer an effective advocate/counselor and why?
Yes
Ms Longe is an experienced, knowledgeable, respectful, courteous and a zealous advocate for her clients.
Q. Please rate this lawyer on the following:
Legal Knowledge:
Excellent
She has several years of legal experience working in busy courtrooms as an Assistant State's Attorney. Armed with that knowledge, she opened her own practice. In an effort to make certain she is representing her client to the best of her abilities, she doesn't hesitate to reach out to me or other colleagues and keeps current on changes in the law as they pertain to her practice areas.
Legal Analysis:
Excellent
She continually expands on her continuing legal education and is up to date on changes in the law as they pertain to her practice areas. She is determined to provide the best defense to her clients and carefully analyzes each case to achieve the best outcome.
Communication Skills:
Excellent
She is communicative and responsive. A rarity in our profession. Mutual clients that we have worked with praise her willingness to answer questions and provide explanations.
Ethics and Professionalism:
Excellent
She is conscientious and her professionalism in and out of the courtroom is admirable.
Q. For which practice area(s) would you recommend this lawyer?
Criminal, traffic and DUI law.
Q. Which of the following skills does this lawyer possess?
Client Relations
Collaboration
Emotional Intelligence
Financial Literacy (handling client funds)
Legal Research
Legal Writing
Litigation
Mediation
Negotiation
Oral Argument
Problem Solving
Trials
Use of Technology
Q. Please provide any additional comments about this lawyer
Ms Longe is a pleasure to work with. I have, and will continue to refer clients to her as I appreciate and respect her experience and professionalism. She is an excellent attorney who advocates for her clients.
Q. I would recommend this lawyer to my family and friends
Yes